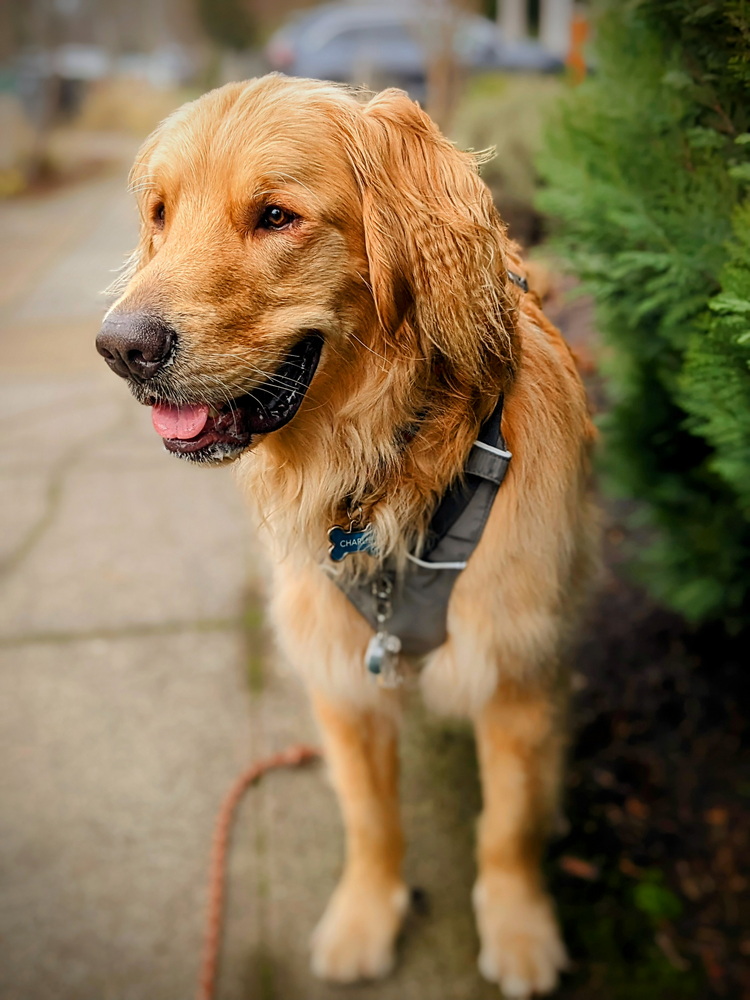 This golden boy is an expert at pushing through his fears 🧡 and livin' life.
Charlie stayed with us for 10 days last year and was a hot mess. He was extremely fearful of walks during the day. People doing things, dogs barking at him, and loud noises would trigger his anxiety to the max.
When I knew he'd be back again this year for a two-week stay while his pawmom was on vacation, I was determined to give this Golden Retriever the best stay of his life because he deserved it.
With the owner's permission, I put him on my Pooch Chill pet wellness and quickly incremented the dosage. Every day he improved and by the end of the first week, Charlie had transformed into one positive pup.
No longer was he freaked out about the world, no longer did we have to walk very late at night in the forest.
Charlie loves his walks during the day. He's more playful, interactive, and overall much happier than last year. He relearned my dog walking safety commands and has so much pep in his step now!
Everyone at the Pooch Patrol pack is so proud of Charlie and gave him the love and TLC he needed. His pawmom is continuing his pet wellness along with daily walks and my training commands. Charlie's got a second lease on life!
Services provided:
Pooch Patrol YouTube Videos
If I could give more than five stars for Pooch Patrol's services, I would. I rarely leave reviews but feel compelled to do so. I recently went on vacation for a couple of weeks out of state. I have a very sweet and anxious golden retriever who is rarely away from his humans. Due to his sensory sensitivities/anxiety, I did not want to use regular dog boarding services.

Chuck with Pooch Patrol was so in tune with my dog's needs, ensuring that my pooch was comfortable, well-cared for, and had fun. His two week stay with Chuck ended up being my dog's vacation. He went on a couple of walks a day, napped on a comfortable sofa with human snuggles, and was engaged in games that stimulated his mind. I received photos and updates from Pooch Patrol routinely, which gave me such peace of mind, knowing that my fur baby was having just as much fun away from home as me. Moving forward, Pooch Patrol will be my only choice for overnight and day dog boarding.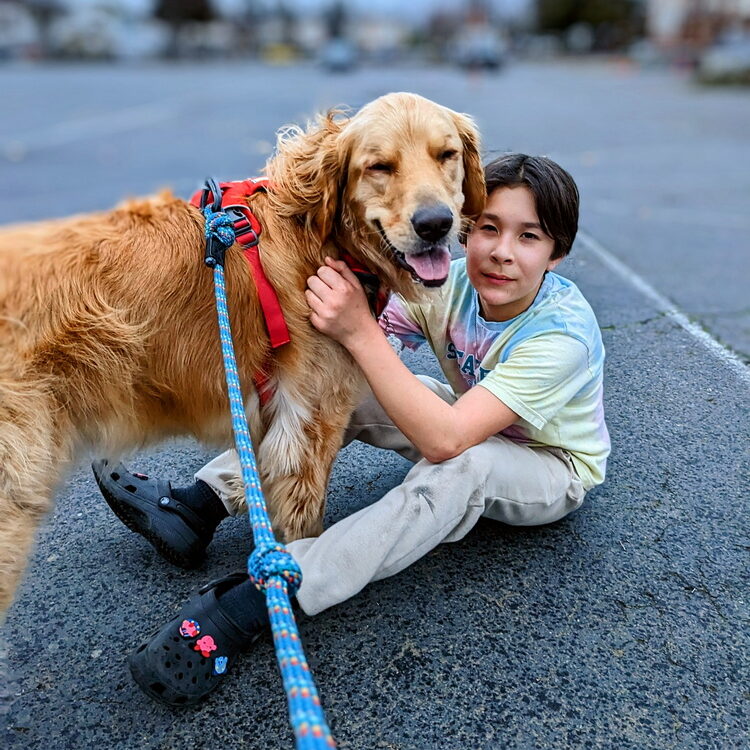 Need a calm, caring, and patient pet sitter for your pooch?