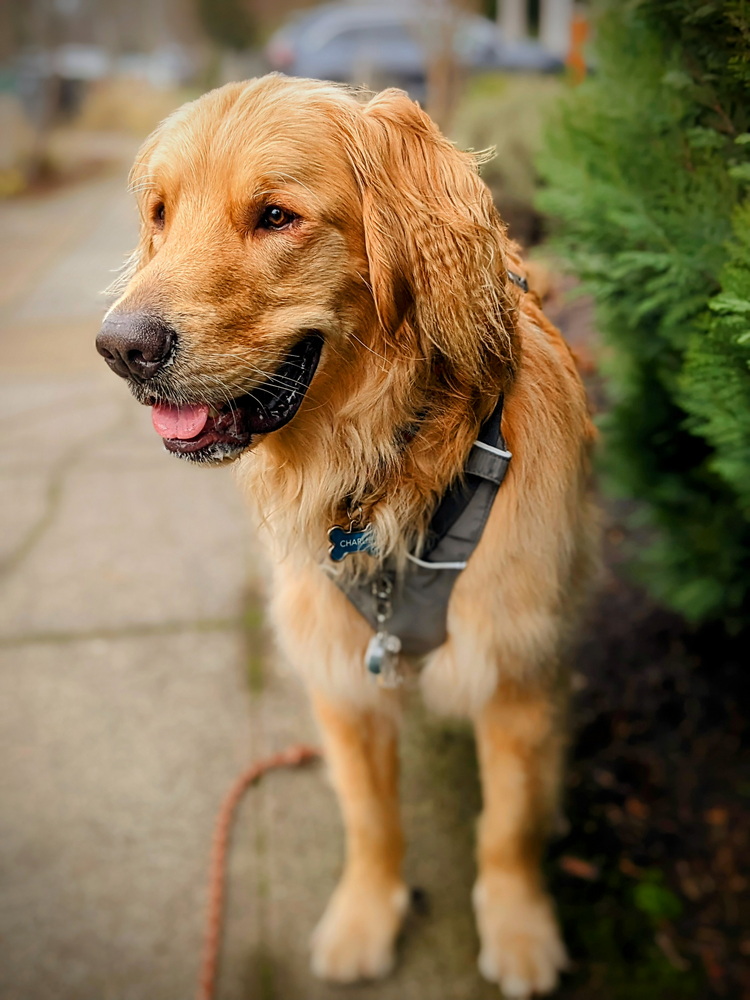 This mellow and patient Golden Retriever is a night 🦉 like me.
It was Charlie's first time being boarded at Pooch Patrol resort and he needed extra TLC during his 10 day stay. On our walks together, I learned that he was very fearful of people, other dogs, and loud noises.
To help reduce his anxiety, I only walked him late at night when the city was more quiet. We went on extra long explorations in the forest where he could relax, explore, and have lots of fun.
Charlie is very curious about the world and we'll see him in 2023 when his family heads to Kauai for another vacation. 
Services provided:
Pooch Patrol YouTube Videos
Need a calm, caring, and patient pet sitter for your pooch?