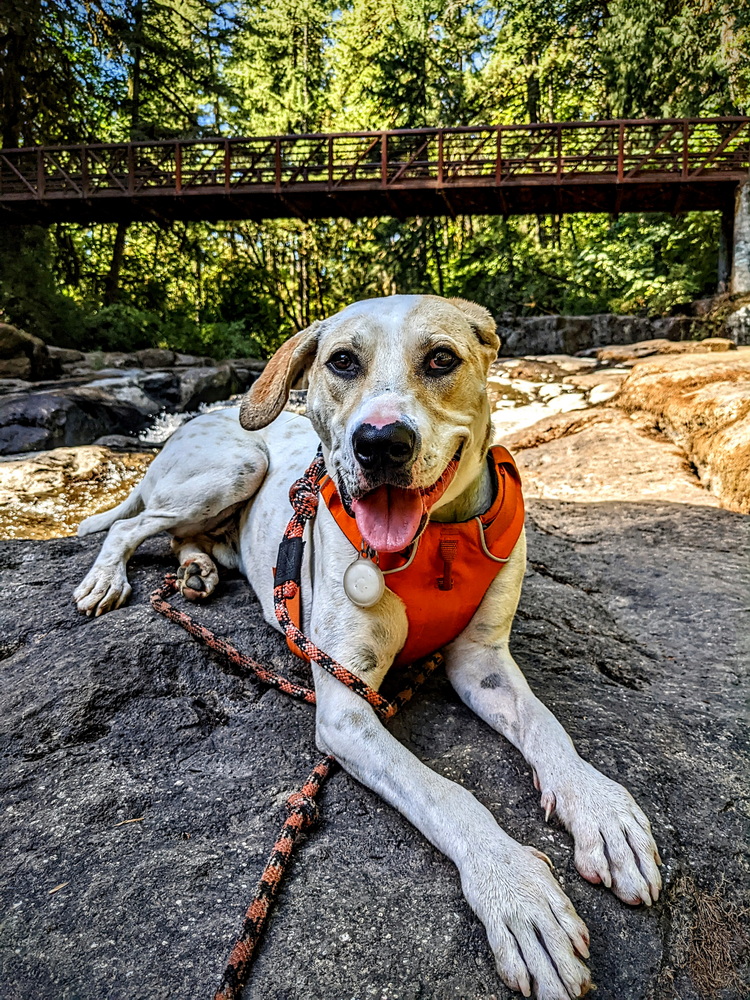 Small batch pet wellness made with 🧡
More pet owners are working from home or going back to the office. Loud noises, other dogs, and deliveries are triggers for stress. Our Pooch Chill tincture is easy to add to your rescue, anxious, or senior pet's meals and treats.
Pets have an endocannabinoid system just like people. It is well-established that all mammals respond to CBD and other cannabinoids via the endocannabinoid system (ECS), just like humans.
The ECS is a complex network of receptors, internal neurotransmitters (endocannabinoids), and receptor proteins found throughout the central and peripheral nervous systems.
Cannabinoids are made by the body and also produced in plants. Plant cannabinoids, including CBD, trigger the ECS to balance bodily functions like immunity, the central nervous system and others.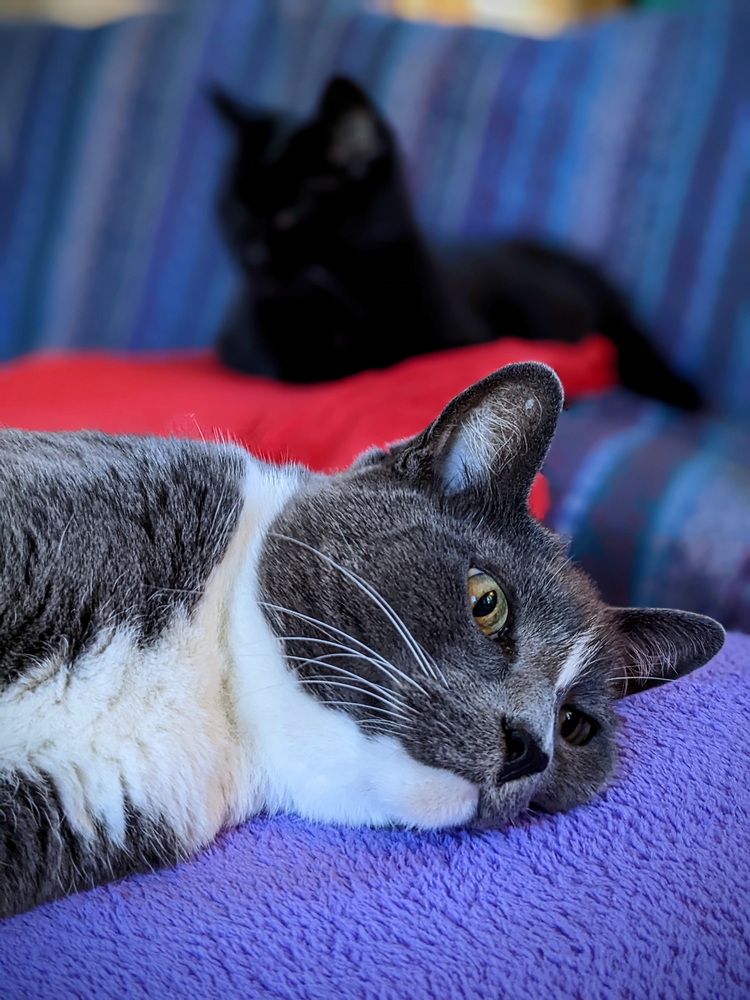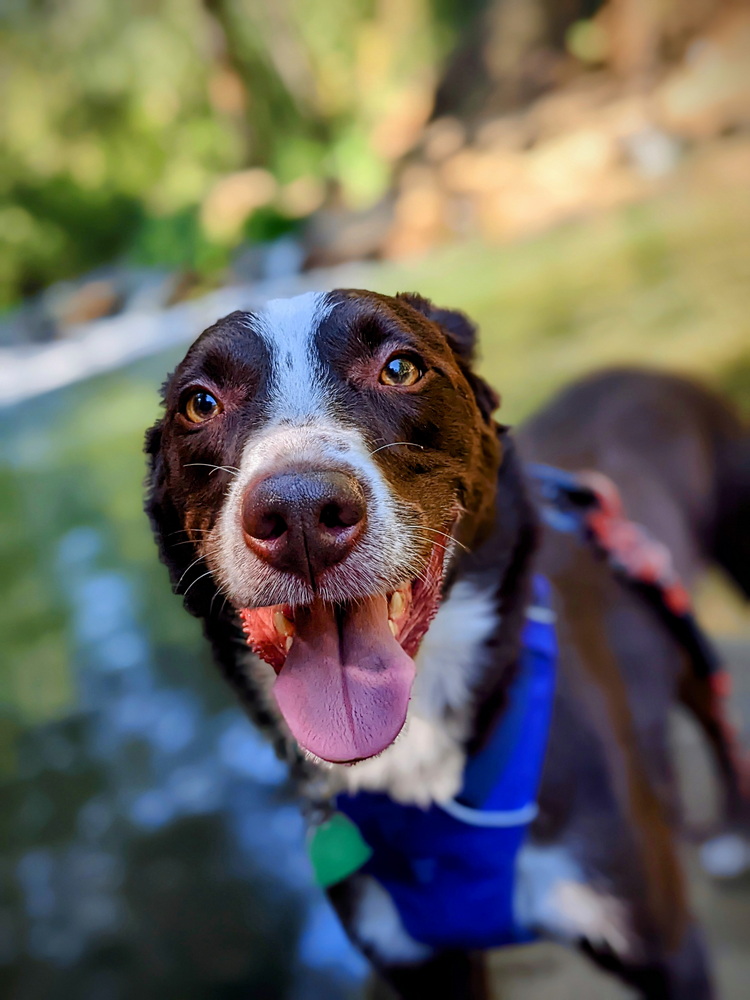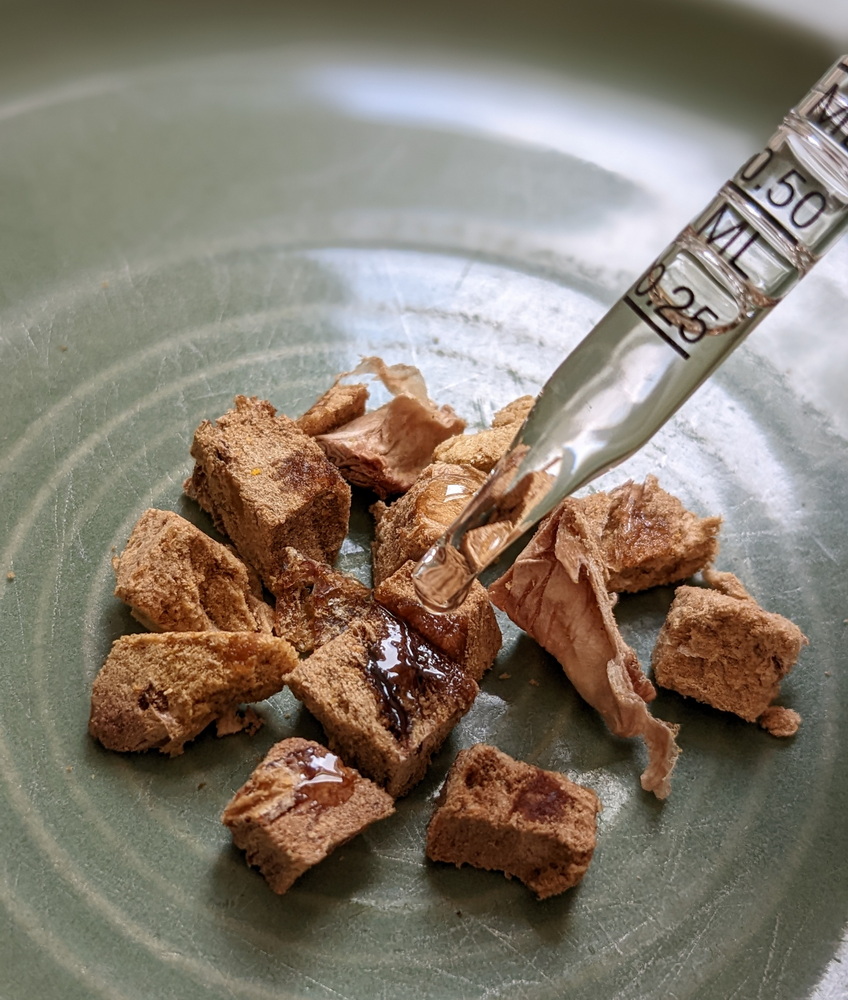 How to Use a Pet Tincture
A CBD tincture can be applied to your pet's food by sprinkling into the food (using the dropper) and mixing it together. You can also apply the pet tincture to a treat so it will absorb the liquid.
When a tincture is mixed with their food, it passes through the digestive system and the liver. It will take longer to see the effects (up to 1-2 hours), but they tend to last longer (typically 6-8 hours). For the best and quickest results, apply the CBD directly to your pet's tongue or jowls.
How Do I Choose The Right Serving Size?
You can use the guide on the label as a starting point but every pet has a different metabolism and will react differently. Naturally there will be some trial and error. First decide whether you want to give CBD to your pet daily for general wellness or if you will use it only in specific situations such as when the fireworks go off on Fourth of July.
Begin with a low dosage and watch your pet's behavior carefully, such as a .25ml dosage. If you don't see the desired results, gradually increase the serving size by .25ml each day or every two days. Again, be sure to monitor your pet closely. It can take up to a week to start seeing the benefits so it's important to be patient and give your pet time.
Our Pooch Chilll 600mg is small batch and locally made with no THC so your pet won't get high. It's an unflavored, human-grade pet CBD tincture that can help take the edge off your pet's anxiety.
This strength is ideal for small to medium size dogs and cats.
Our Pooch Chilll 1800mg is small batch and locally made with no THC so your pet won't get high. It's an unflavored, human-grade pet CBD tincture that can help take the edge off your pet's anxiety.
This strength is ideal for medium to extra large dogs.
"Reggie is a rescue with anxiety and lots of stamina. It's hard to wear this guy out. I started him on CBD to see if it would help with his anxious behavior: pacing, barking, nibbling on us, and having a hard time really resting. He had no chill! I tried a few products at our local pet store, and while they helped a little, it really wasn't making much of a difference.

Then Chuck gave us his Pooch Chill CBD tincture, and wow! I hadn't seen Reggie really chill since adopting him 9 months ago. Reggie is able to rest, cuddle, walk past the cats without getting too excited, and he has more capacity for training. It really has made such a difference. The best thing about Pooch Chill CBD is that it's fast acting and easy to adjust. Start low, give a little more, and a little more until you find the sweet spot for your dog."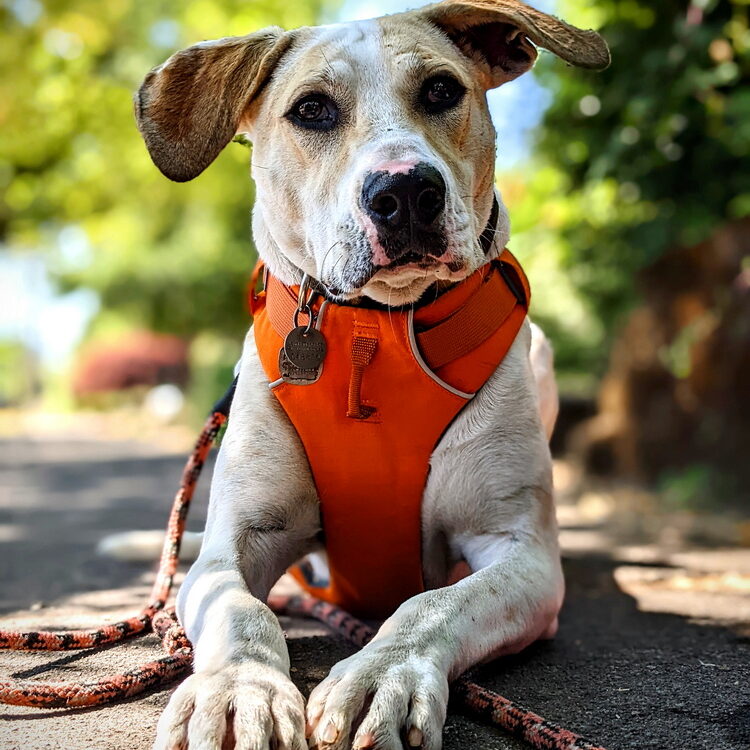 "So far so good! We're trying it with breakfast and dinner, about .25ml drops. She seems more playful, bringing her toy and asked to play multiple times per day.

We might try it for our older kitty who has cancer too. He's on chemo and his bowels are inflamed a lot."
"Bodhi is a rescue who is super sweet but really anxious in new situations. In the past, when he heard an unfamiliar noise or was around a new person, he would pant, pace, and whine a lot. Sometimes he would even get anxious on walks unexpectedly and would suddenly want to turn around and go home.

Since Bodhi began taking Pooch Chill CBD about a month ago, we have noticed he is more relaxed and calm in general. He has also able to tolerate new sounds and situations with increase ease. In these situations, he might show initial anxiety by whining, but does not resort to pacing and pacing nearly as much. Overall, he just appears more relaxed and happy. We will definitely continue to give it to him daily. It really makes a difference!"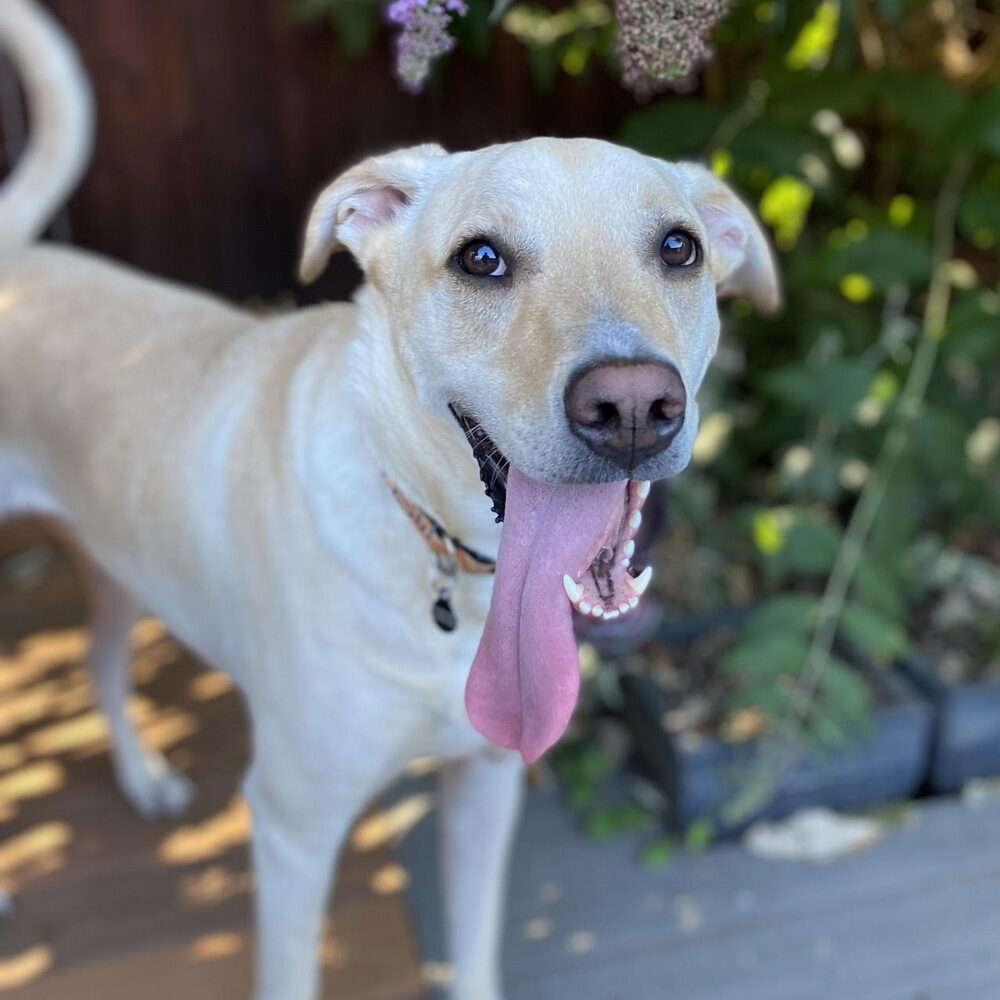 "Pooch Chill has made a tremendous impact on Charlie's mental health and well-being. I highly recommend!"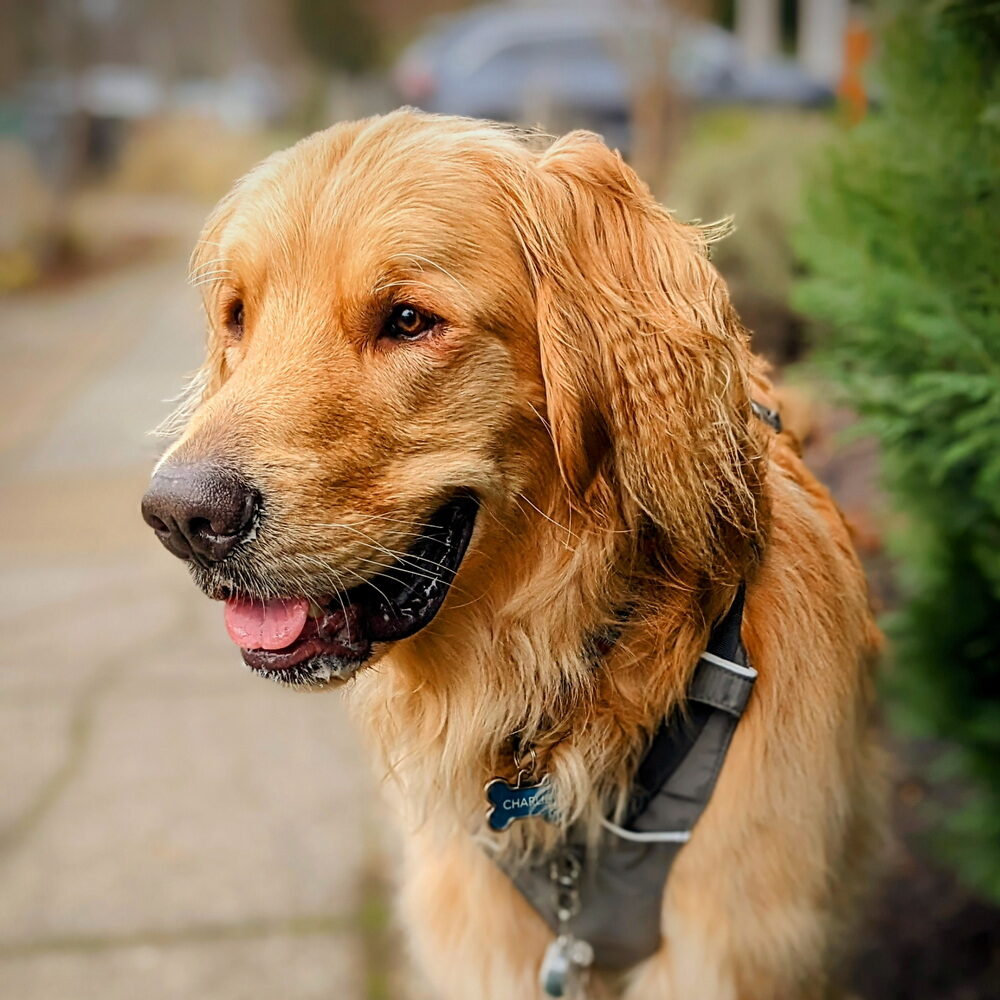 Frequently Asked Questions
Legal Disclaimer
FDA warning: the statements on this website have not been evaluated by the Food and Drug Administration. Products sold by Pooch Patrol LLC on this website are not intended to diagnose, treat, cure or prevent any disease.
Consult a veterinarian: the information on this website is designed for informational and educational purposes only, and is not a substitute for professional advice, informed medical advice, or medical care.
Please do not use this information to diagnose or treat any health problems or illnesses without consulting your veterinarian with any questions or concerns you might have regarding your pet's health condition.
Results may vary: results of our product may vary based on your pet(s) breed, age, weight, metabolism, and medical history prior to use. We do not claim, and you should not assume, that all pets will have the same experiences. Reliance on any of the website content information is solely at your own risk.
Recommended dosage: administer our products to your pet(s) at your own and/or your veterinarian's discretion. Remember to start the dosage slowly and monitor your pet closely for any changes. Misuse beyond the recommendation dosage on this website may cause potential side effects and/or harm to your pet(s). Pooch Patrol LLC shall be not held liable for any improper or incorrect use of our products from customer misuse.
General warnings: if your pet is pregnant or nursing, consult your veterinarian before using this product. Keep this product out of the reach of children.