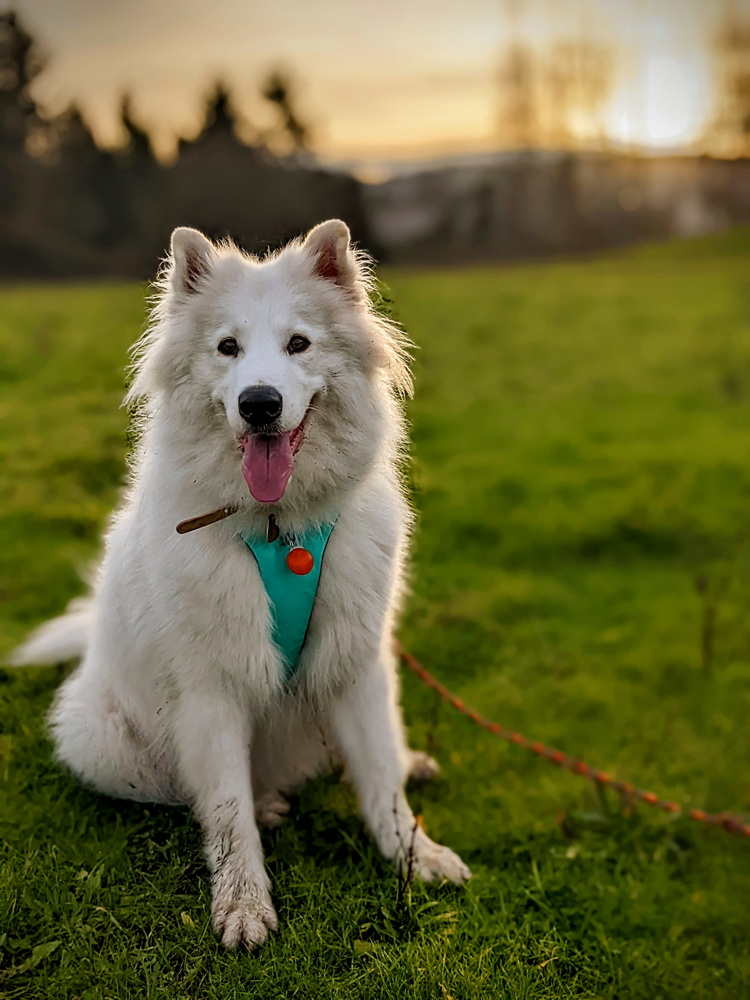 There is no alpha when it comes to training your dog.

There is only 💕


Our goal is to teach your dog to be a confident, happy, and relaxed leader on our walks together. The walk is for them.
Walking & Positive Reinforcement Commands For Your Pooch's Safety
During our walks together, we will talk to your dog often, mention its name, and praise it for doing a great job. Sometimes the commands will be conversational in sentences and other times will be delivered as simple instructions.
We will occasionally reward your dog with high-value treats when it responds to the commands. We will also give your dog a break from the commands and skip a few streets. This training method helps keep your pet guessing about treats and so it's not dependent on food for consistent walking.
Universal Dog Walking Commands:
Wait - to stop at crosswalks on busy streets and/or corners; wait while I pick up poop; exiting my car
Cross - after the "wait" command so your dog crosses the street first; boosts their confidence
Come on - usually used after poop cleanup or for general motivation
Let's go - usually paired with the "come on" command
Keep walking - to help your dog move along while other dogs are barking or lounging at it
Let's walk - use to encourage your dog to move on from hesitating or stressful situations
Walk with me - an iteration of let's walk
Leave it - used to reduce reactivity with other dogs, squirrels, cats, random food, poop, dead animals
Here - to improve recall and get your dog's attention for treats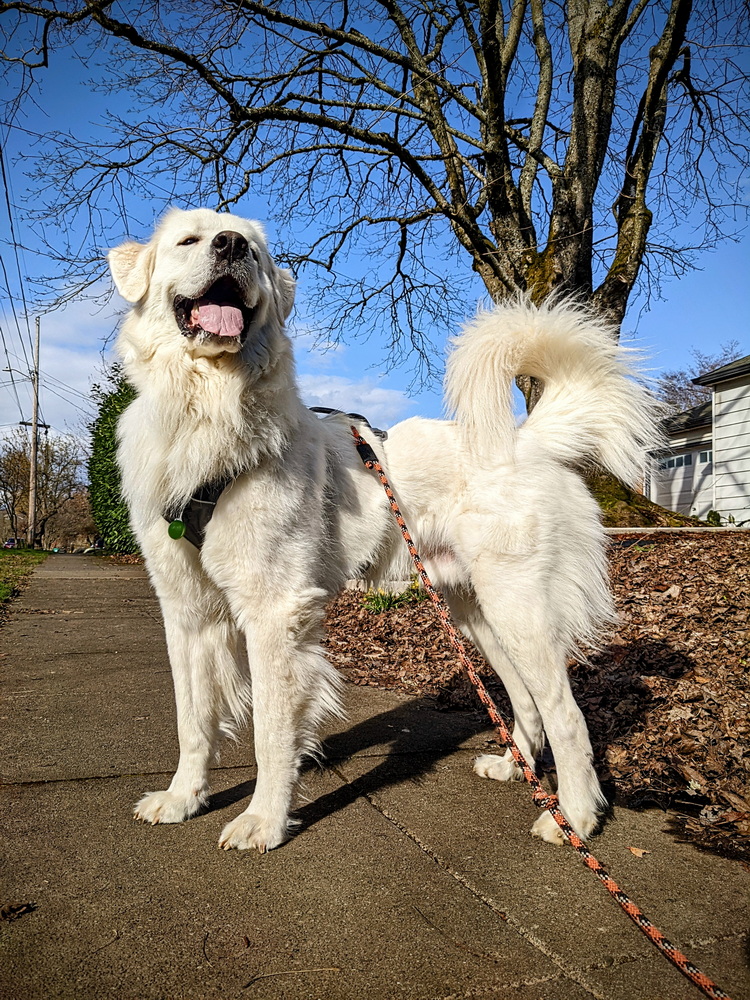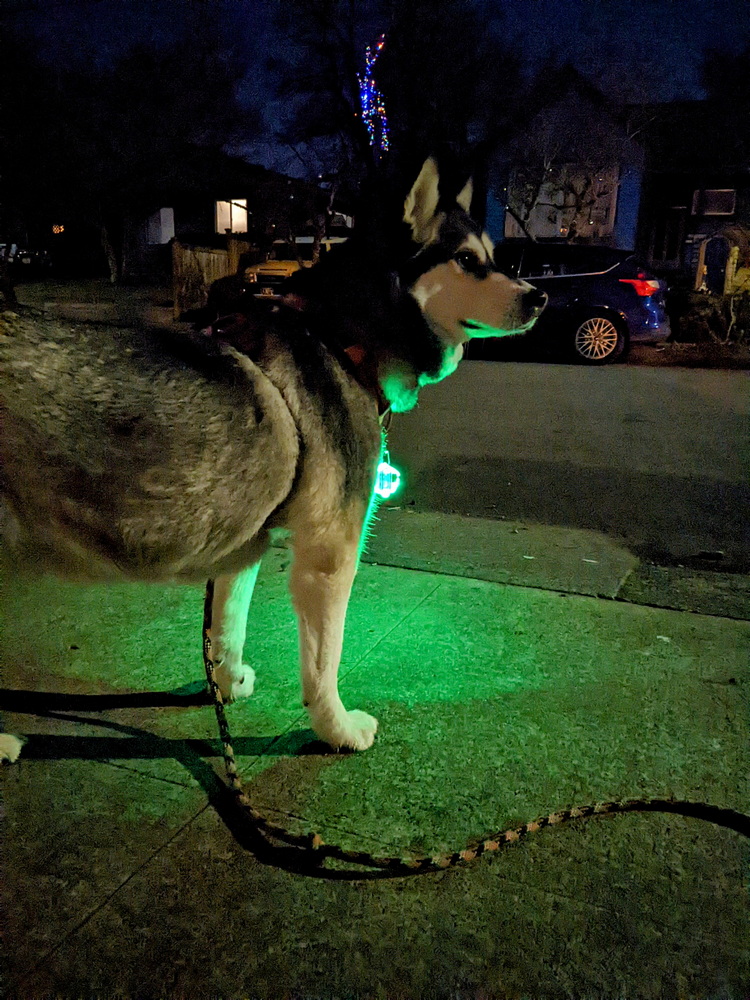 Look at me/eyes - to establish trust; another check-in while using the "wait" command
Cross gentle - to help your dog walk slowly while crossing
Gentle - while eating treats or pulling on leash
Settle down - to calm your dog's nerves inside our house after barking from being anxious
Touch - to check-in with your dog and make sure it's in a happy place
Positive Reinforcement & Force-Free Dog Training Included with Walks
We use positive reinforcement techniques and have successfully trained all of our client pooches without the need for chocker chains, pronged collars, or e-collars. These so-called "obedience training" devices will only cause your dog pain and fear while walking and do not correct its behavioral issue. If your dog is anxious, it'll make the problem even worse as it puts pressure on your pup's throat and can cause physical, along with mental pain.
Force-free training techniques combined with high-value treats as rewards are excellent for dogs that are very anxious, fearful or are reactive to other dogs.
Your Dog's Safety Is Our Priority
We will use our Ruffwear front-range safety harness for walking with your dog. It has a very strong and thick metal back clip that gets attached to a 10' long Wilderdog rope leash. Our leashes have heavy-duty locking carabiners so your pooch is always attached to us. Depending on your dog's past training received, we may either use your leash and/or collar - or a combination of ours and yours.
For walking at night, we attach a bright blinking LED light to our harnesses so your pooch will be very visible by other dog walkers as well. We take your pet's safety very seriously and will be there 100% with it.
My Dog Walking Safety Gear
Ruffwear front range harnesses are perfect if your dog is anxious, chases squirrels, or is an escape artist. I use it for my walking clients because it keeps pets safe and secure. It's padded and includes reflective strips. The thick metal back-clip works great with a carabiner.
Wilderdog leashes are all made of 3/8" rock climbing rope for medium-sized dogs and up. Each leash has a locking carabiner so your dog is always secure. Works great with a Ruffwear harness and has a lifetime warranty. I use the 10' length and it's like having three leashes in one.
Ruffwear Beacon dog safety light is rechargeable and lightweight for keeping your pooch seen at night. Its LED is quite bright with three colors: red, green, and blue. It's also waterproof and features a locking clip.
Milwaukee Performance gloves are the next step up in thickness from the Husky gloves if you're looking for extra protection from a rope leash or a fearful dog.
Pooch Patrol Dog Walking Tips
Need a calm, caring, and patient walker for your pooch?