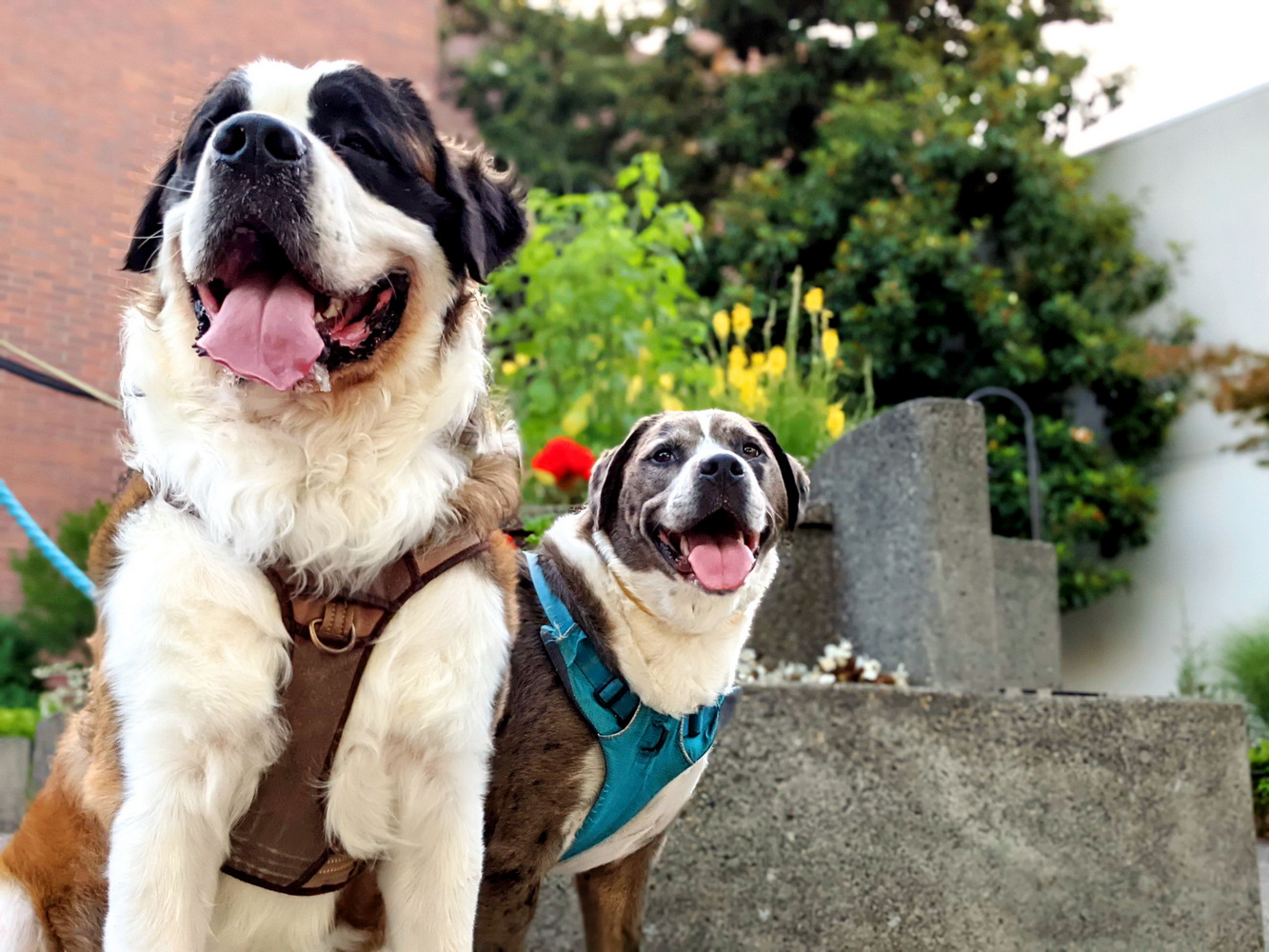 Happy 🐶😻 = happy pawparents.
Your pet's happiness is in our hands and we will care for your rescue, senior, or anxious pet like its our own. Myself and the Pooch Patrol pack be there 100% for your dog or cat because that's how we roll at our resort.
If I could give more than five stars for Pooch Patrol's services, I would. I rarely leave reviews but feel compelled to do so. I recently went on vacation for a couple of weeks out of state. I have a very sweet and anxious golden retriever who is rarely away from his humans. Due to his sensory sensitivities/anxiety, I did not want to use regular dog boarding services.

Chuck with Pooch Patrol was so in tune with my dog's needs, ensuring that my pooch was comfortable, well-cared for, and had fun. His two week stay with Chuck ended up being my dog's vacation. He went on a couple of walks a day, napped on a comfortable sofa with human snuggles, and was engaged in games that stimulated his mind. I received photos and updates from Pooch Patrol routinely, which gave me such peace of mind, knowing that my fur baby was having just as much fun away from home as me. Moving forward, Pooch Patrol will be my only choice for overnight and day dog boarding.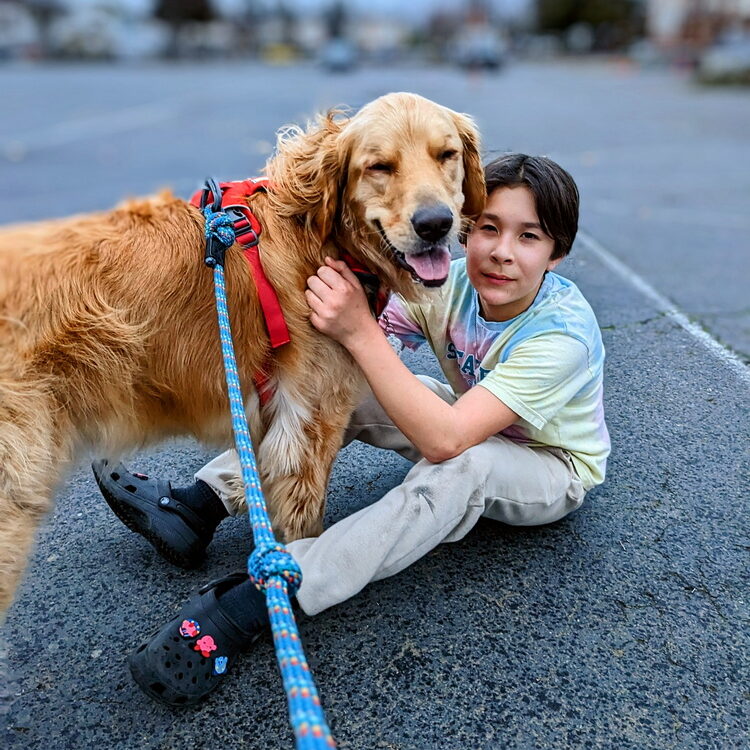 If I could give 100 stars, I would! Chuck is truly amazing. We have a super anxious dog and one rowdy puppy and are always nervous to leave them in someone else's care. While traveling across the country for the holidays our pups spent the week with Chuck and we had never felt more at ease. We knew they were being loved and cared for and getting all the pets, snuggles, walks and attention they could!

Chuck goes above and beyond "dog watching" as he helped us find the perfect dose of his Pooch Chill CBD to help support our dogs. He even worked on basic training commands in the time he spent with them. His constant communication and pictures definitely meant a lot to us. He is the real deal and we are SO glad to have found someone we trust wholeheartedly with our dogs. Thank you SO much, Chuck!!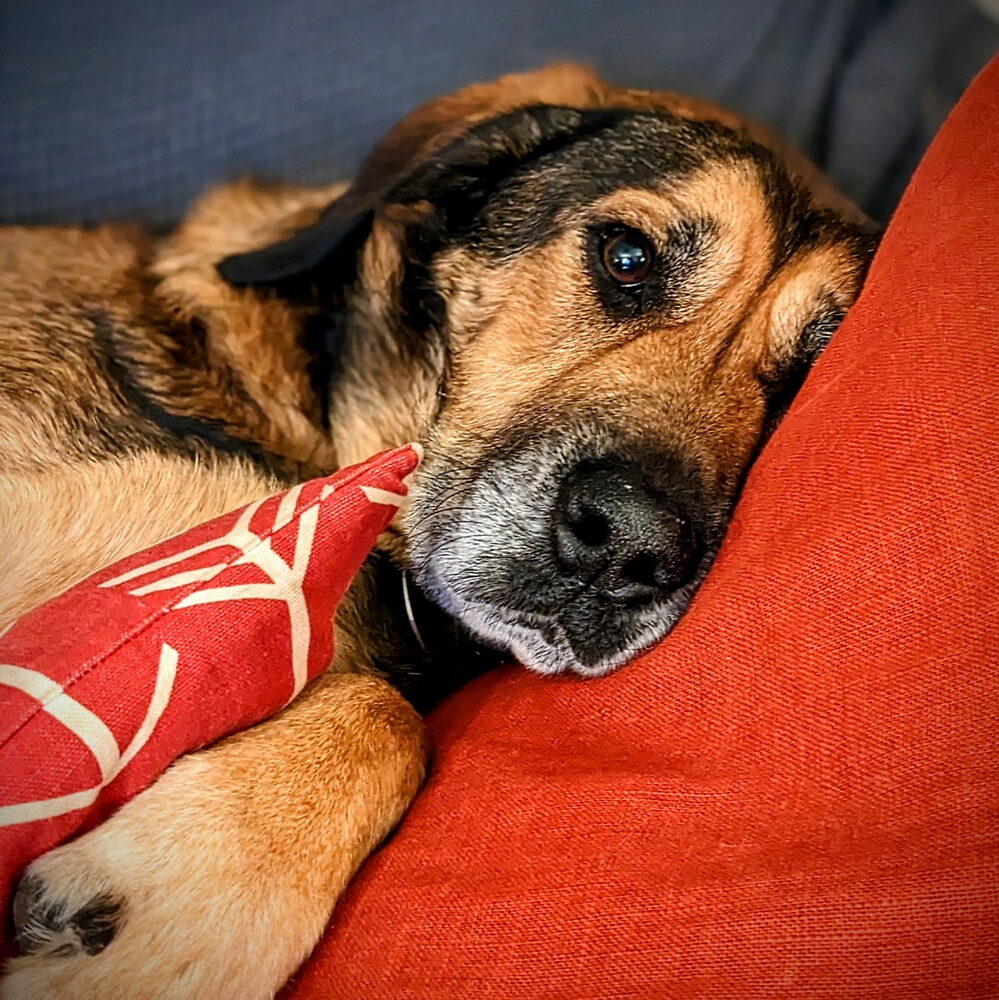 Chuck has been caring for our high-energy Golden Retriever pup, Laddoo, for over five months now. During this time, we've built a trusting relationship with him. Our boy is like family to us and we never have to worry while he's hanging out with Chuck and the Pooch Patrol pack family.

Since Chuck has been training him, Laddoo has become a much better listener and a confident walker. We started with just having him walk Laddoo. Over time, we have availed all his services - daycare and overnight boarding too! To his credit, he has never been pushy or insistent. Instead, he genuinely cares for his clients and does what's best for them. He is a great communicator too. We're so happy to have found him!

Chuck is awesome! Highly communicative around scheduling and pet care appointments, always makes sure that my pup is well taken care of when I am out for the random weekend trip. Takes beautiful photos while out on their walks so you can share in their adventures! Can't recommend Chuck more highly.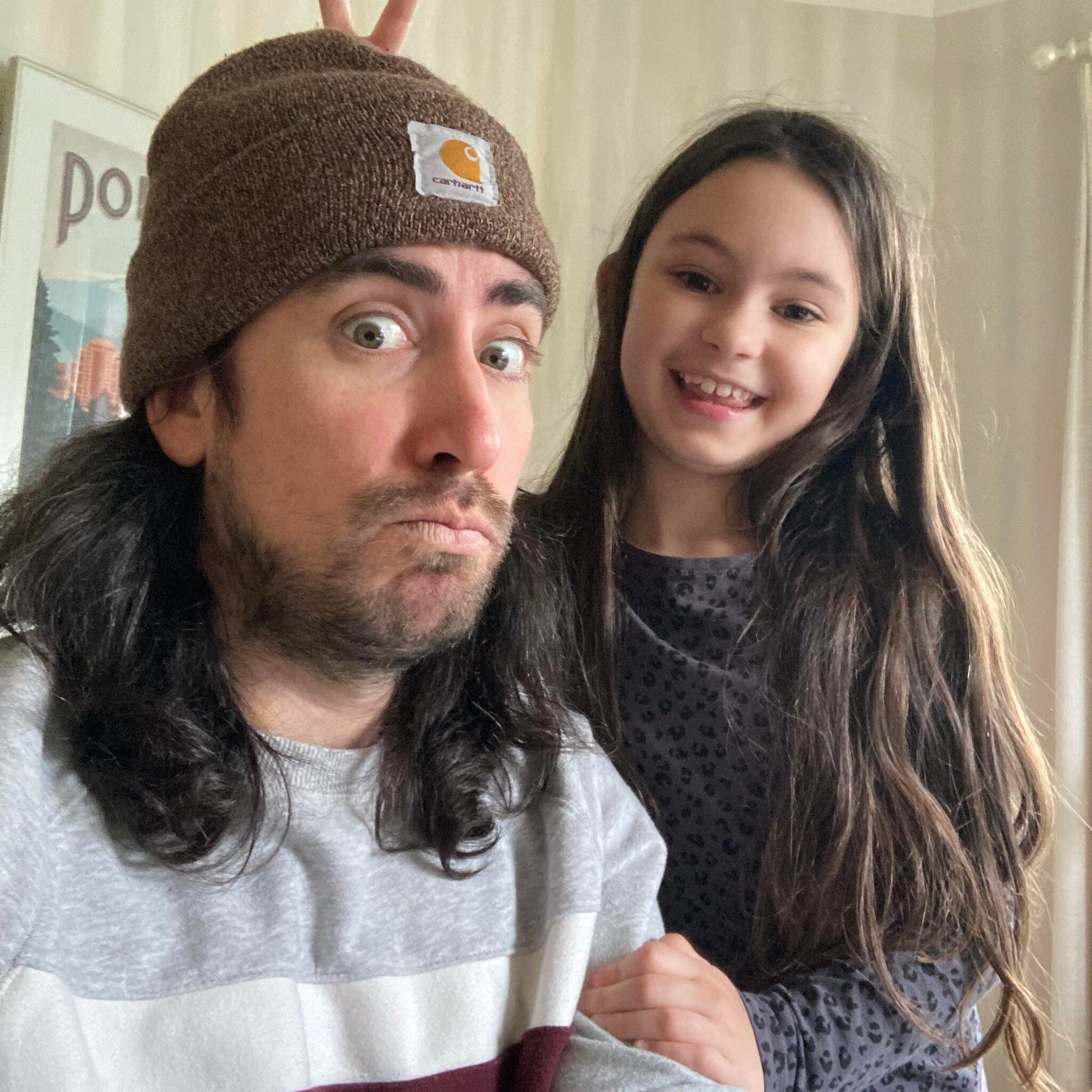 Chuck goes above and beyond to make sure your pup feels right at home! I rescued my dog, Greta, a few months ago and was very nervous about finding the right person to watch her. Chuck made sure to give Greta daily walks, nightly snuggles, and even continued the training we do at home. I will definitely be using Chuck's services in the future!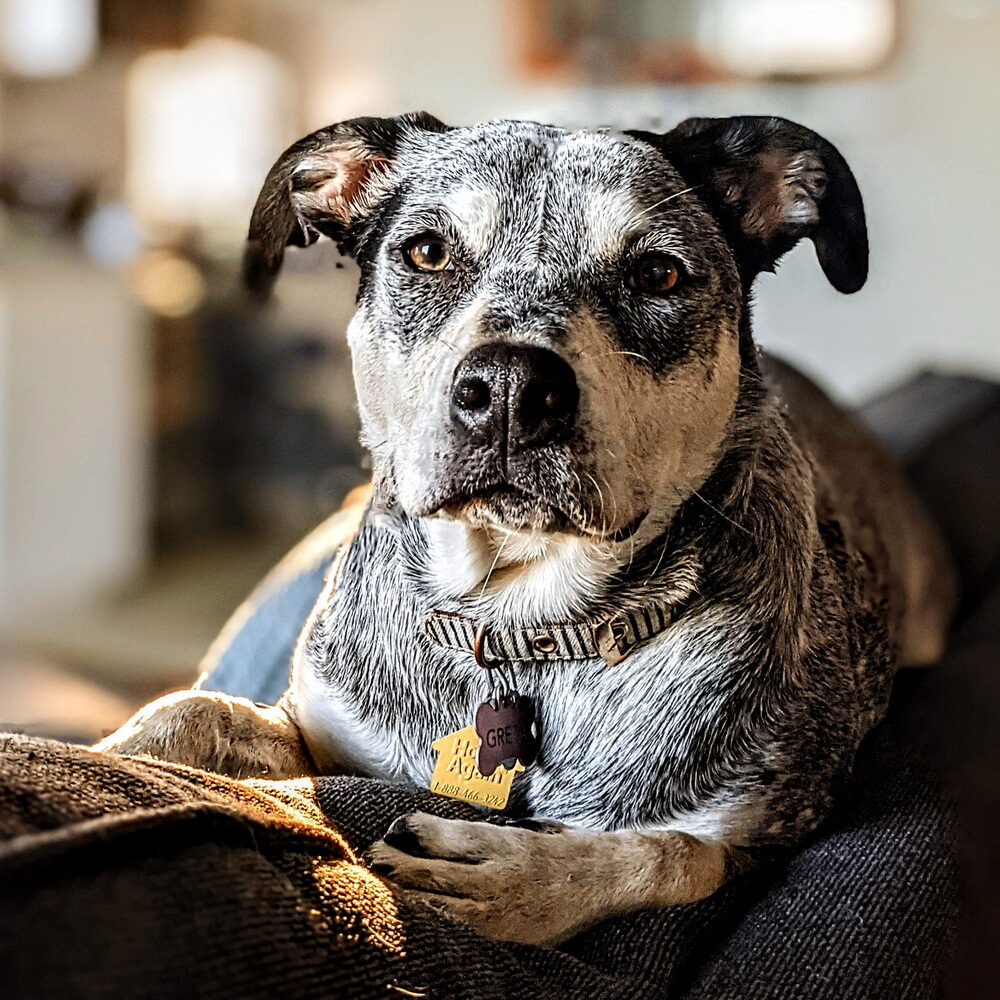 Chuck did a wonderful job taking care of our dog while we were out of town. He updated us regularly and provided excellent feedback and treated him like he was his own. I would absolutely use Chuck again and highly recommend his services for anyone looking for a dog sitter or walker to take care of their furry friend.
Chuck did such a great job with my Mr. Bojangles and little Bee Bee. Each of my dogs have a very distinct personalities. Mr. Bojangles loves walks which Chuck provided to him and he did a little dance is on videos before walks that Chuck sent to me. Bee Bee loves cuddles which she got from Chuck and his whole family daily. Thank you for easing my mind as I was away from my fur babies Chuck!!

Chuck is awesome with our pup, Elle. He's so attentive and makes sure she gets all the exercise and attention she needs. She's a pup with a TON of energy and Chuck makes sure she gets an opportunity to run and play with other dogs. She looks forward to hanging out with him. We also appreciate his support with training her. Chuck is great with Elle and we so appreciate him!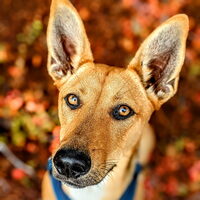 Shout out to Pooch Patrol for taking such good care of our dog today while we had some work done on the house! I've never met anyone who handled our anxious Heeler as well as Chuck did, and he communicated so well with us before, during, and after our dog's time with him. We will definitely be using Chuck again!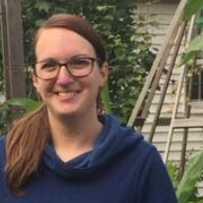 Chuck is fantastic. We come home from being away and our sometimes clingy cat Wayne is like, "Oh, you're home already? Huh." He gets along with Wayne wonderfully and really understands him. Well, as much as anyone can 😉 and Wayne certainly likes him! I'd highly recommend Chuck for any pet care needs you have.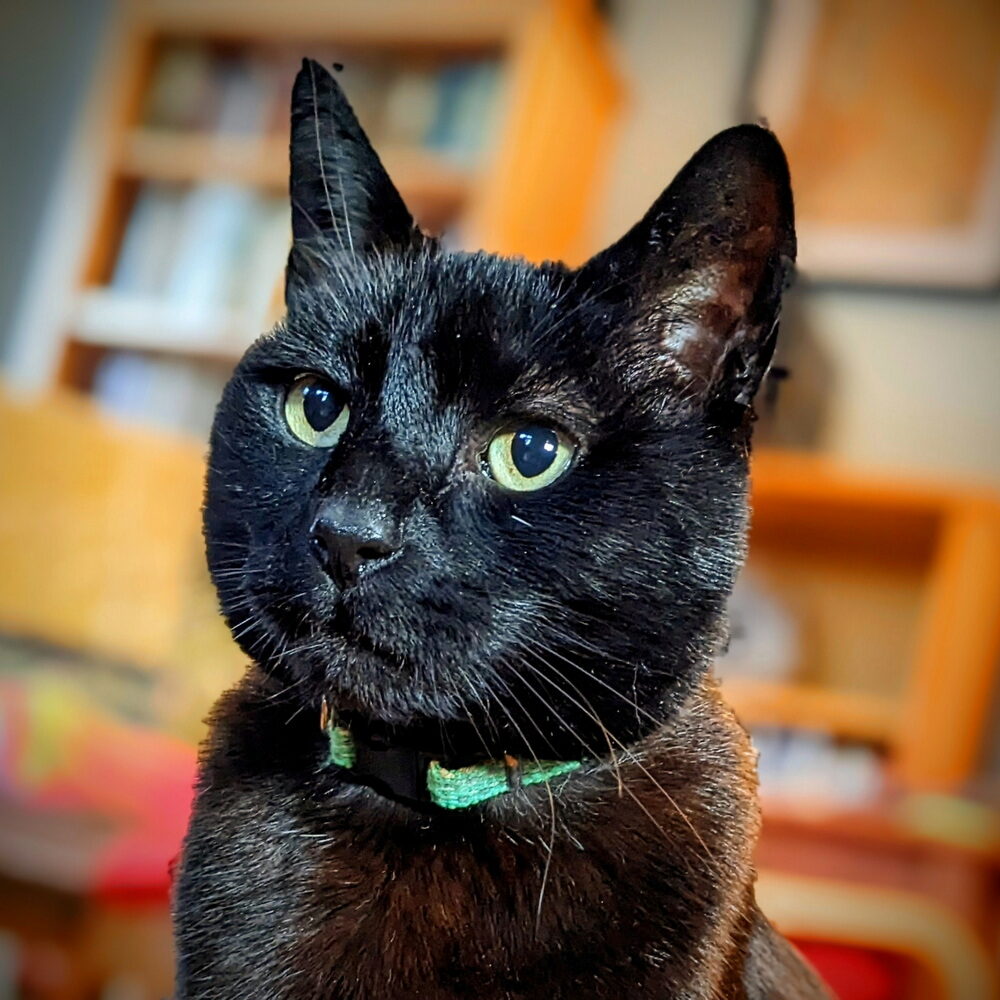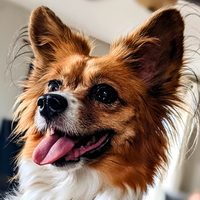 My dog Gwen's first stay with Chuck leads me to believe she'll be there again in future. He is a great advocate of walks and socialization both of which she needs. Besides Chuck, there are other family members rounding out a kind and good-natured atmosphere in the home. Each day Chuck sent photos of Gwen with details of how they had spent their time out-and-about.
Martha L.
GOLDEN GWEN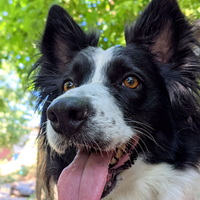 Highly recommended! Chuck was very attentive with my not-dog-friendly pup and very loving with my cat. He was super easy to communicate with and sent regular updates every day. He even left a gift for my cat 😻
My dog had a great time with Chuck!
Sergio P.
DIDA & MENDY
We're dog parents with high expectations and over-the-top involvement with our pups. It comes from apartment-living downtown for many years where inside structure and very controlled outside time were paramount—and from dogs with some special needs. Not much has changed now that we have a house and yard. So, meeting Chuck was the most incredible bit of chance to accommodate our evolving doggy-care! This man has absolutely every quality a discerning, concerned dog parent wants.

He's professional, he's kind, he's qualified, he's knowledgeable and intelligent, and, he's very caring/loving. Watching him with my Dane at our first meeting exemplified it all—he took to Abbie as naturally as if he'd know her for years. Moreover, she took to him instantly! I cannot tell you how comforting it is for us to know Chuck is in charge. We adore him and will use his services for years!

ADORABLE ABBIE & WONDERFUL WASH
Chuck was absolutely fantastic!! He kept us posted during our trip and retuned us a happy and healthy dog.

Chuck is amazing and so attentive! Boom loved hanging out with someone who was so on it. He went on hikes and long walks and got to play with other doggos. Boom also turned into a model. He'll be back when needed! Thanks so much, Chuck!

Chuck and his family watched our dog Reese at their house while we were out of town for a week, and we cannot recommend him enough! Our pup has some dog aggression and separation anxiety, but in our first conversation we felt completely comfortable with Chuck's (and his family's!) dog behavior expertise.

Chuck sends daily updates and photos (and a couple of adorable videos!) and gives a really thoughtful summary of what he and your dog did that day. Reese got to play with a new dog friend, go on walks and hikes, explore new food carts, and meet tons of new human friends. By her first night with Chuck it was clear he really takes care of his clients like his own pets and family. We can't thank him enough for showing Reese so much love. She had an amazing time and will be back soon!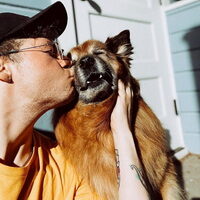 Chuck was great with my dogs. I had a day trip to visit Astoria and Chuck came over on rather short notice and walked my boys. My dogs are very large (150+ lb Saint Bernard) and rather rambunctious and Chuck handled them with no problems. I would highly recommend him and plan on using him again in the future.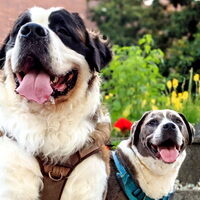 Worth every penny! I never worry when I'm away since Chuck takes care of our girl. He always arrives on time and sends the cutest pictures while they are out. It was really hard to find the perfect fit for our needs but Chuck fits the bill for reliability, safety and being loving and engaged with our pup. Lily loves her Chuck time and doesn't even turn around to see us wave goodbye!

I'm a little reluctant to write this review. Not because Chuck doesn't deserve the 5 star rating that I gave him, but because I hate to share him. Chuck deserves 6 stars! My oversized Australian Cattle Dog is not an easy boy to walk and he can be quite leash reactive.

This did not deter Chuck who won Django over in the first walk. Chuck has walked Django at least 10 times and always with a firm and caring hand. Django seems like a different dog when he's clipped to Chuck's waist. Django and I are super lucky to have found Chuck and you will be too!
Chuck is a fabulous and caring pet person. I've trusted him with my pets many times and he has always taken excellent care of my dog, Selkie. Chuck is very reliable and I would trust him with any animal care situation. I know he really cares about my animals.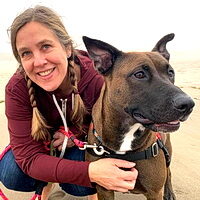 Need a calm, caring, and patient pet sitter for your pooch?