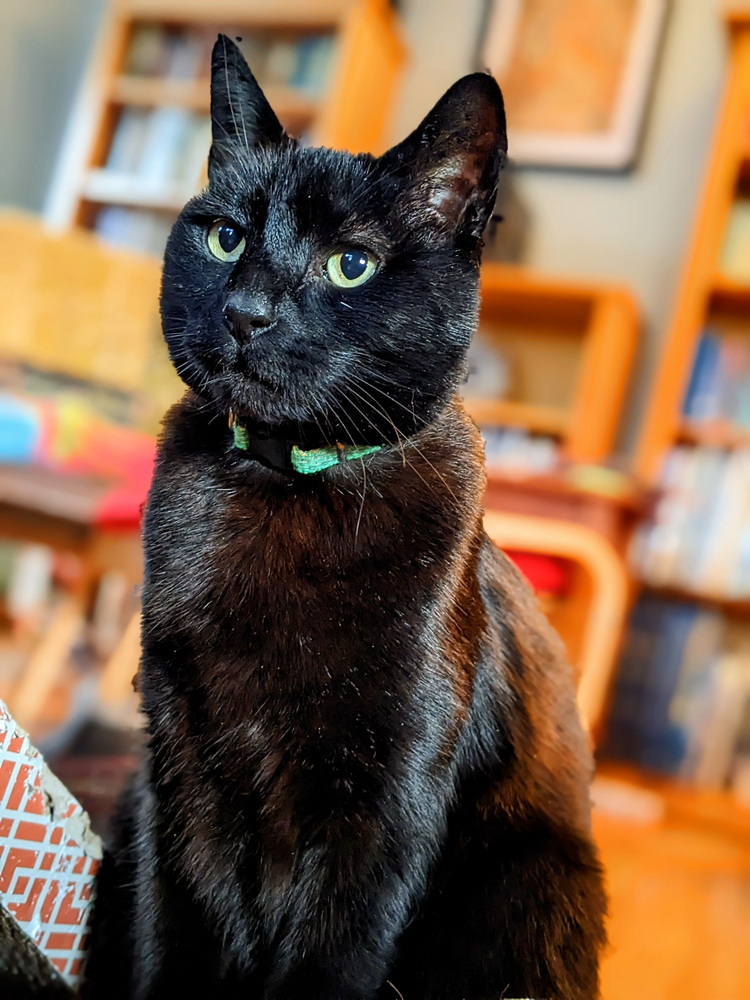 Wayne has a wise and very gentle soul.
We've been caring for Wayne for almost two years and it's always such a delight to drop-in and visit this black shorthair kitty.
His pawparents enjoy traveling and visiting their family. While they're gone, we keep an eye on their house, bring in their mail, take out trash & recycling bins, and water their plants.
Wayne lives mostly outdoors and always greets us out front with happy meows. He's very affectionate and prefers back pets but isn't shy of attacking his favorite peacock feathers and stick toys. Watch out for those 1/2" death daggers!
Services provided:
Cat Drop-In Visit: 30-minutes
Pooch Patrol YouTube Videos
Chuck is fantastic. We come home from being away and our sometimes clingy cat Wayne is like, "Oh, you're home already? Huh." He gets along with Wayne wonderfully and really understands him. Well, as much as anyone can 😉 and Wayne certainly likes him! I'd highly recommend Chuck for any pet care needs you have.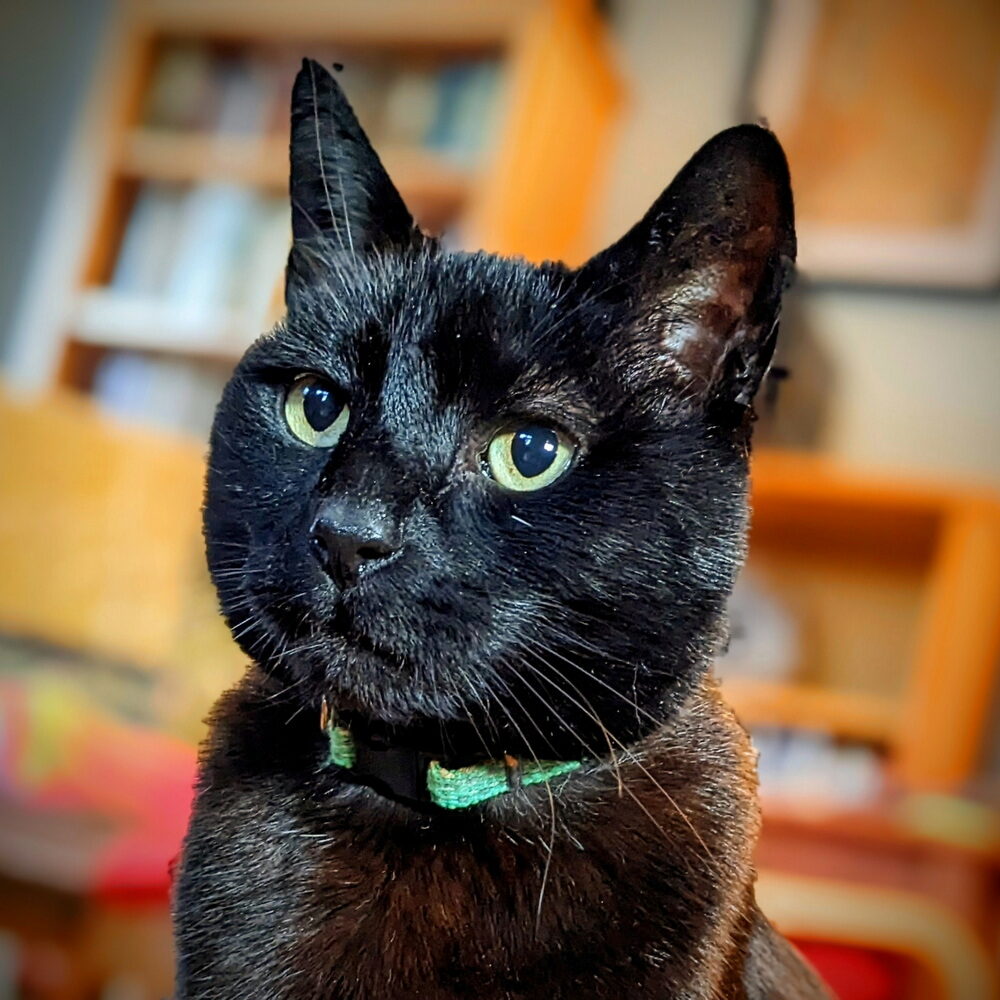 Want a trustworthy and loving petcare professional to take care of your kitty?