German Shepherd & Rottweiler mix, 5 yrs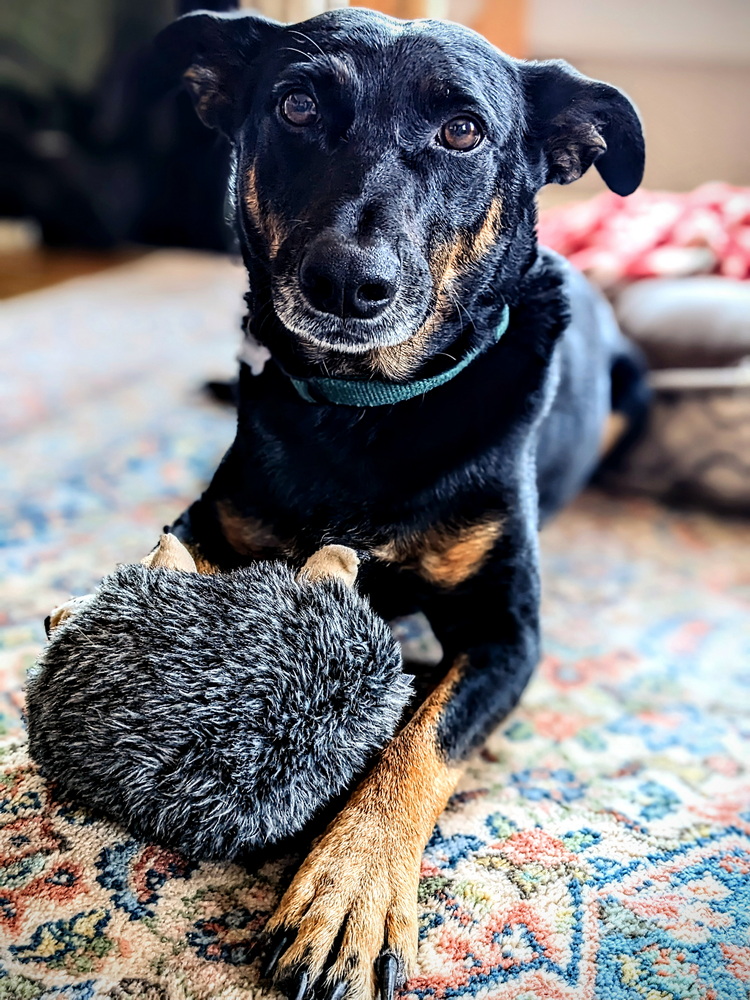 Stitch is a very mellow, loyal, and a patient pooch.
He was rescued by Humane Society for Southwest Washington from a shelter in California. Like most of our rescued clients not much is known about his past.
What we know is this boy is always in a positive mood and once he trusts you, he's extremely loyal and by your side. He loves playing and jumping (four feet in the air!) for his porcupine toy.
This smarty pants knows all of our dog walking safety commands and he's got super fun owner commands like round and round (spin) and rollover. He does them with such intensity and focus. It's such a delight to watch.
He's on our Pooch Chill pet wellness to help reduce his general anxiety. It also helped him make it through the night of July 4th which is so stressful for all animals.
We love hanging out with this sly boy for his staycations!
Services provided:
Pooch Patrol YouTube Videos
Need a calm, caring, and patient pet sitter for your pooch?