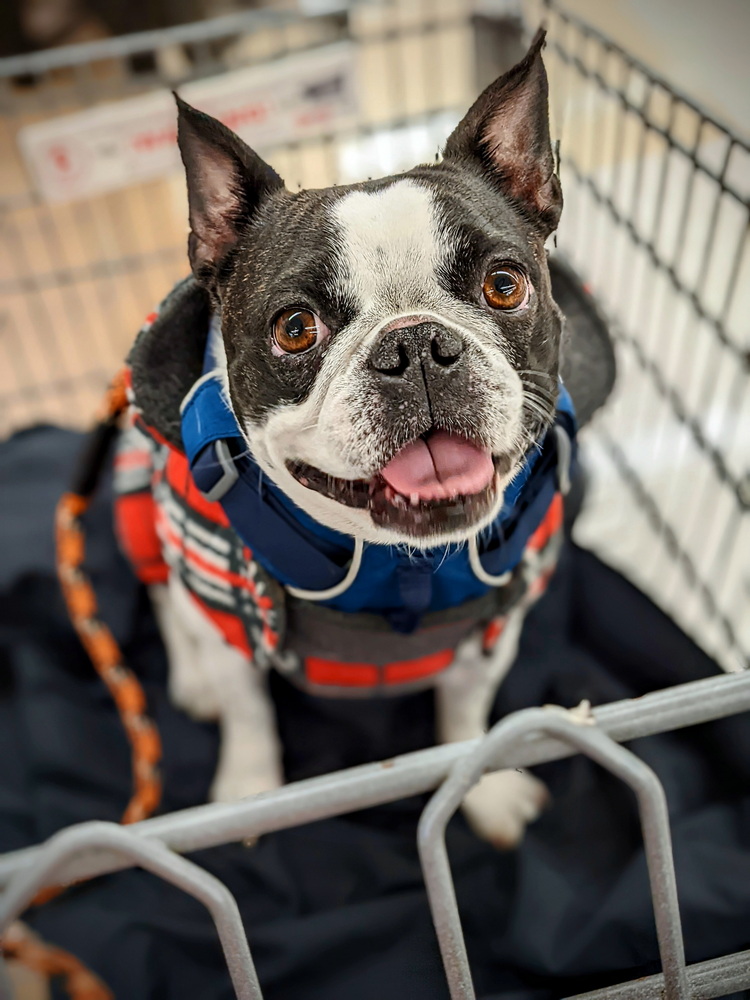 This spirited girl loves to hang out and go on neighborhood adventures together.
Positive Petunia is a super sweet and wicked smart Frenchton with the best personality. She arrives with lots of wiggles and face licks. Her pawmom likes to travel so I'm happy to keep her girl busy. 
This four-year-old girl enjoys long walks, visiting stores, and spending the day outside in my backyard chasing squirrels. She also likes tug-a-war, snuggles in blankets, or on your lap.
She's very curious about cats so I've been helping her to be less reactive with ours and felines we meet on walks. Looking forward to spending lots of time with this lil' puppers 🥰
Services provided:
Dog Boarding: Full Day
Dog Boarding: Overnight
Pooch Patrol YouTube Videos
Need a calm, caring, and patient pet sitter for your pooch?