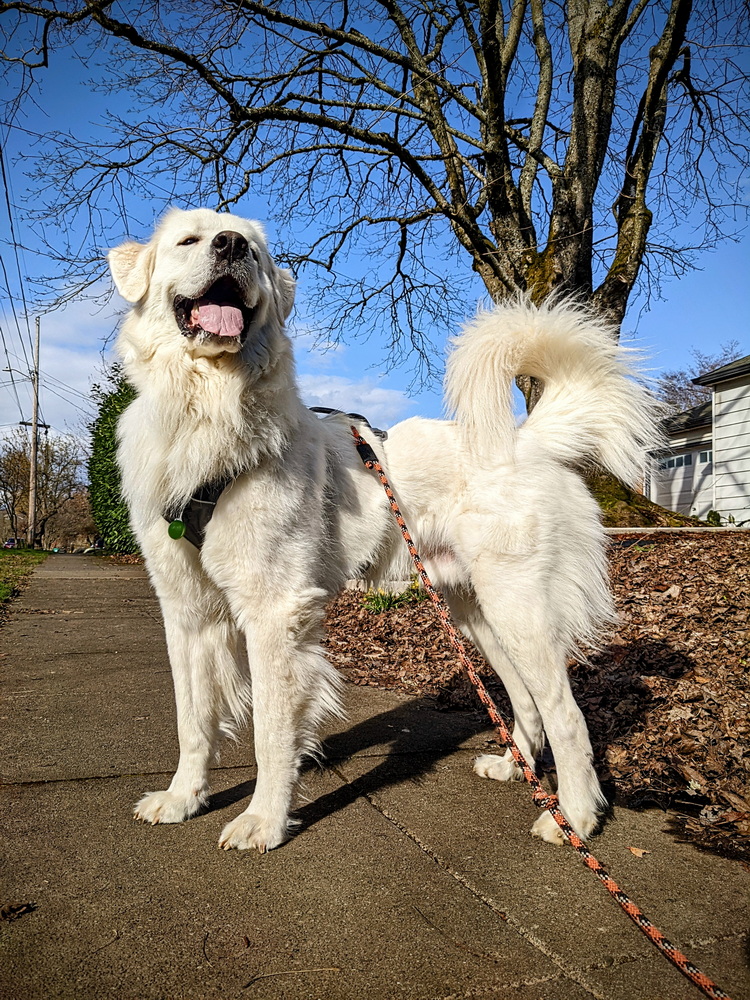 This happy and confident pooch loves exploring the world together.
Niko spent part of his life confined to a 10' x 10' cage. He's a large dog at over 100 lbs so I couldn't imagine being confined to such a small space. Luckily, his pawmom has been active with a Pyrenees rescue organization for 15 years and gave him a new life.
I've been walking and training Niko for over a year and he's one the calmest rescue clients I care for. He's very gentle on the leash, doesn't needs treats, and is a fantastic listener - even though he's highly independent.
We're always visiting his neighborhood friends, especially Nayla, a super sweet hound mix. If there's a dog that makes him feel reactive, he's able to quickly calm down himself down with help of my dog walking safety commands.
So proud of this boy's progress and how he continues to grow!
Services provided:
Dog Walking: 30-Minutes
Dog Walking: 45-Minutes
Doggy Daycare Adventure
Dog Boarding: Full Day
Pooch Patrol YouTube Videos
Need a calm, caring, and patient pet sitter for your pooch?