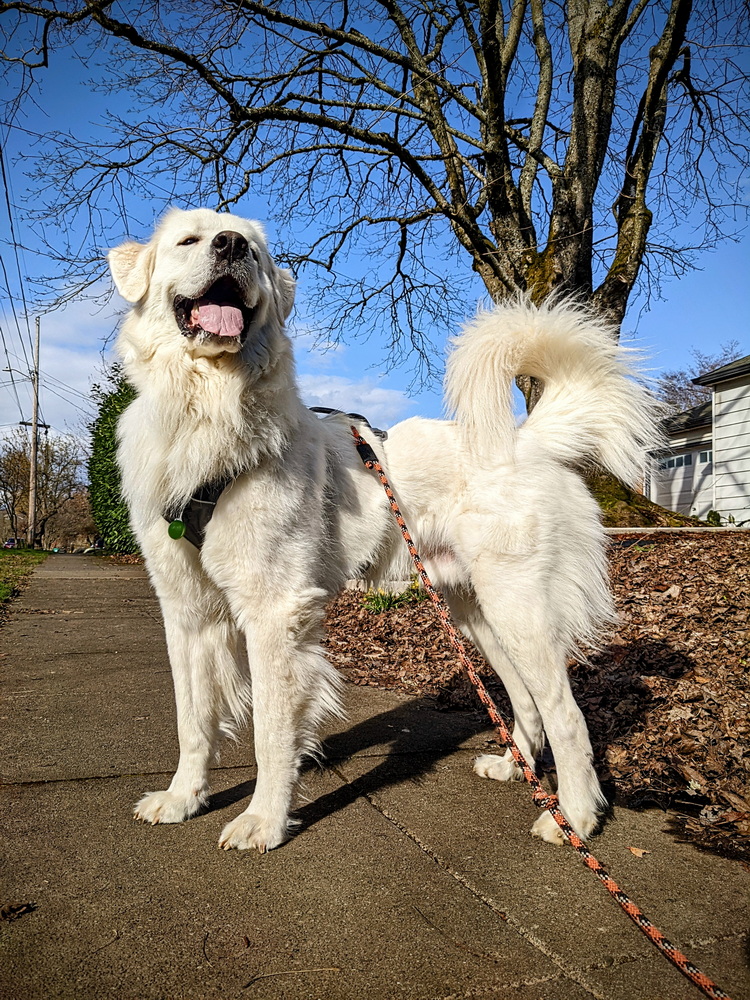 This happy and confident pooch loves exploring the world together.
Niko is a 4-year-old who spent part of his life confined to a 10' x 10' cage. He's a large dog at 95 lbs so I couldn't imagine what it was like in such a small space. Luckily, his pawmom has been active with a Pyrenees rescue organization for 15 years and gave him a new life.
I've been walking and training Niko for five months and he's one the calmest rescue clients I care for. Around the three month mark, I weaned him off treats. We trust each other work great as a team.
When Niko feels reactive, I use my "keep walking" empowering command which helps him calm down and understand other dogs are not a threat. 
He loves visiting his neighborhood canine friends, Nayla and Coco. We're going on forest hikes together and working toward overnight boarding. So proud of this boy and how much progress he's made!
Services provided:
Dog Walking: 30-Minutes
Dog Walking: 45-Minutes
Doggy Daycare Adventure
Dog Boarding: Full Day
Pooch Patrol YouTube Videos
Need a calm, caring, and patient pet sitter for your pooch?