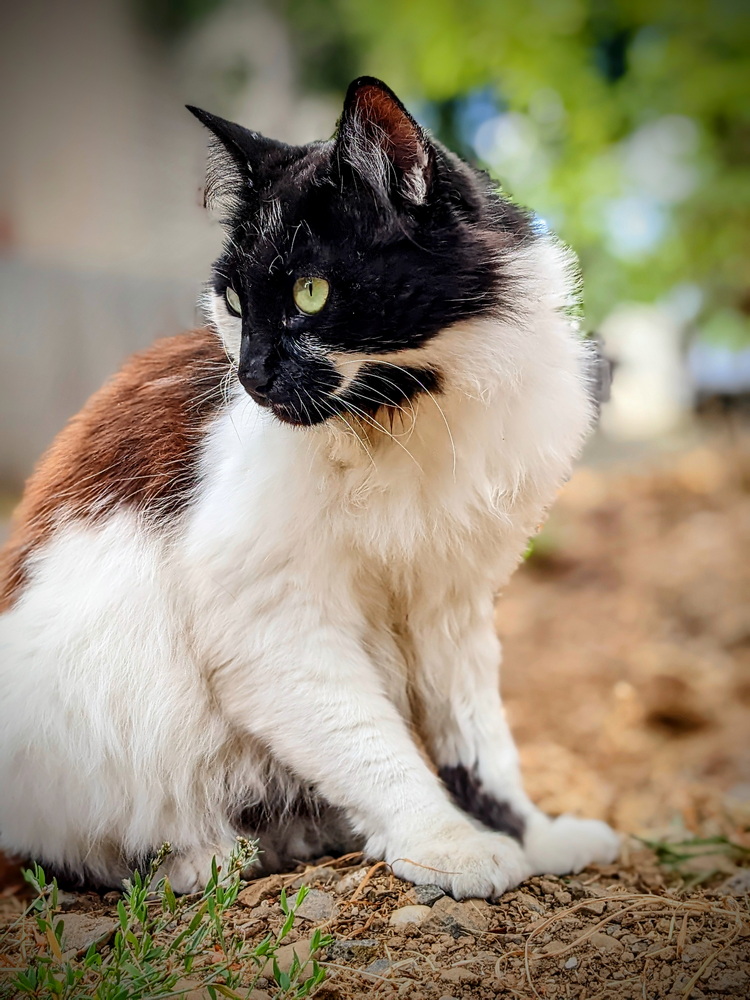 Mocha is a very sweet and affectionate senior kitty.
I cared for this lovely Ragdoll kitty during the peak of the summer who was originally an outdoor stray with no name. Her pawparents needed to take a personal trip so I continued with her care.
Since this kitty was essentially a rescue, she was both people and camera shy. I gave her plenty of space and made extra trips at night when the heat was less intense.
I started calling her "Oreo" because she was so sweet, gentle, and enjoyed playing with sticks, then changed it to "Mocha" because of her gorgeous mixed brown coat.
Ms. Mocha was officially adopted a few months later and the pawparents kept her name. She's now an indoor kitty and is content with her home, along with a fellow senior kitty, Jojo.
Services provided:
Cat Drop-In Visit: 30-minutes
Pooch Patrol YouTube Videos
Want a trustworthy and loving petcare professional to take care of your kitty?