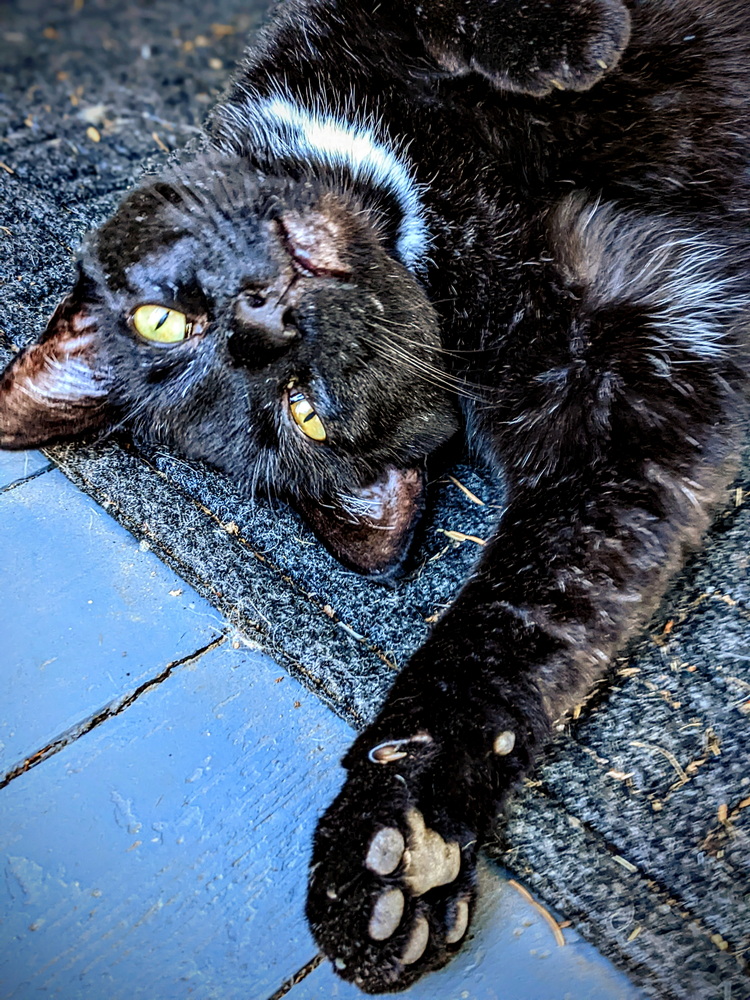 I've known Mister for several years so it's great to care for him.
While his furparents are away, I keep an eye on their place: bringing in mail, watering plants, and switching lights on/off.
Mister sometimes comes over to my house for extra attention. He's the sweetest boy and enjoys lap snuggles, chin and cheek rubs. Playing with string is also a favorite.
Since he's an outdoor cat, he doesn't always want to come inside. I live nearby so it's easy to make a couple quick visits at night to ensure Mister is safe and sound.
Services provided:
Cat Drop-In Visit: 30-minutes
Pooch Patrol YouTube Videos
Want a trustworthy and loving petcare professional to take care of your kitty?