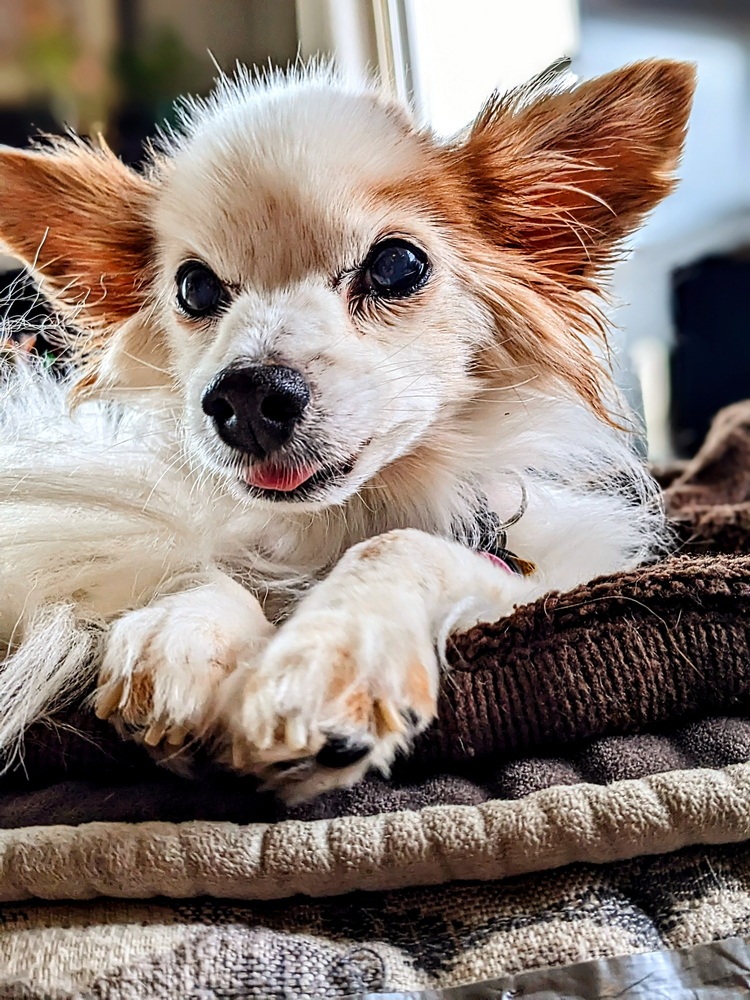 Mia is absolutely the sweetest and happiest Papillon mix.
This 10-year-old gal was found as a stray in our neighborhood earlier this year. She's super sweet with people, our kitties, and is always in a positive mood.
Her pawmom has a full plate working full-time, fostering cats, and caring for two super cute dogs. She sometimes needs relief and support from her very busy schedule.
Because of Mia's past life outdoors, she's got high separation anxiety and can't be left alone long. Mia loves hanging on the couch together and napping on our dog bed.
Mia enjoys zoomies in our backyard and sniffari walks to visit the nearby chickens. We're happy to give Mia the extra companionship, special treats, and TLC she deserves.
Services provided:
Dog Boarding: Full Day
Doggy Daycare Adventure
Mia has separation anxiety so she spends the day with Chuck at Pooch Patrol while I get errands done. We're both so happy and I'm grateful to have such a great resource for Mia here in the Montavilla neighborhood.
Need a calm, caring, and patient pet sitter for your pooch?