Shorthair Siamese & Calico mix, 5 yrs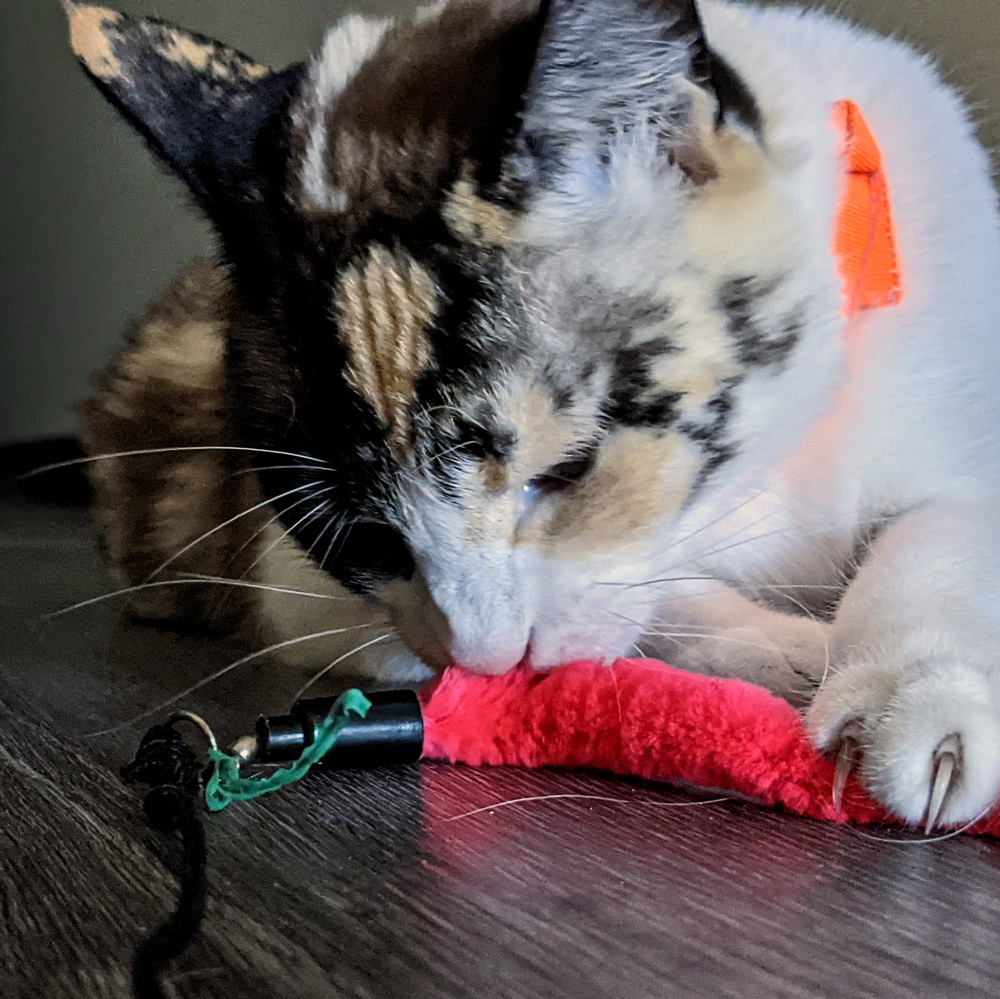 Mendy is a shy little thing so it's always important on Drop-In Visits to give her space and time to warm up.
Her pawparent was out of town for a week on business so I helped fill his absence and dropped in to take care of Mendy. She is ultra-soft but also very anxious and you have to keep your distance so she feels safe.
Each day, I took my time approaching her because she was very scared of me. By day four, I won her over with a toy my cat no longer had an interest in playing with anymore as a peace offering. It worked and this cross-eyed wonder was won over.
Services provided:
Cat Drop-In Visit: 30-minutes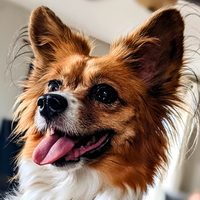 My dog Gwen's first stay with Chuck leads me to believe she'll be there again in future. He is a great advocate of walks and socialization both of which she needs. Besides Chuck, there are other family members rounding out a kind and good-natured atmosphere in the home. Each day Chuck sent photos of Gwen with details of how they had spent their time out-and-about.
Martha L.
GOLDEN GWEN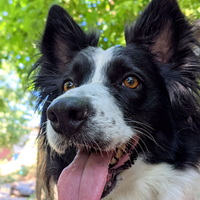 Highly recommended! Chuck was very attentive with my not-dog-friendly pup and very loving with my cat. He was super easy to communicate with and sent regular updates every day. He even left a gift for my cat 😻
My dog had a great time with Chuck!
Sergio P.
DIDA & MENDY
Want a trustworthy and loving petcare professional to take care of your kitty?