Shorthair Tuxedo, 3 yrs | Ginger 1 yr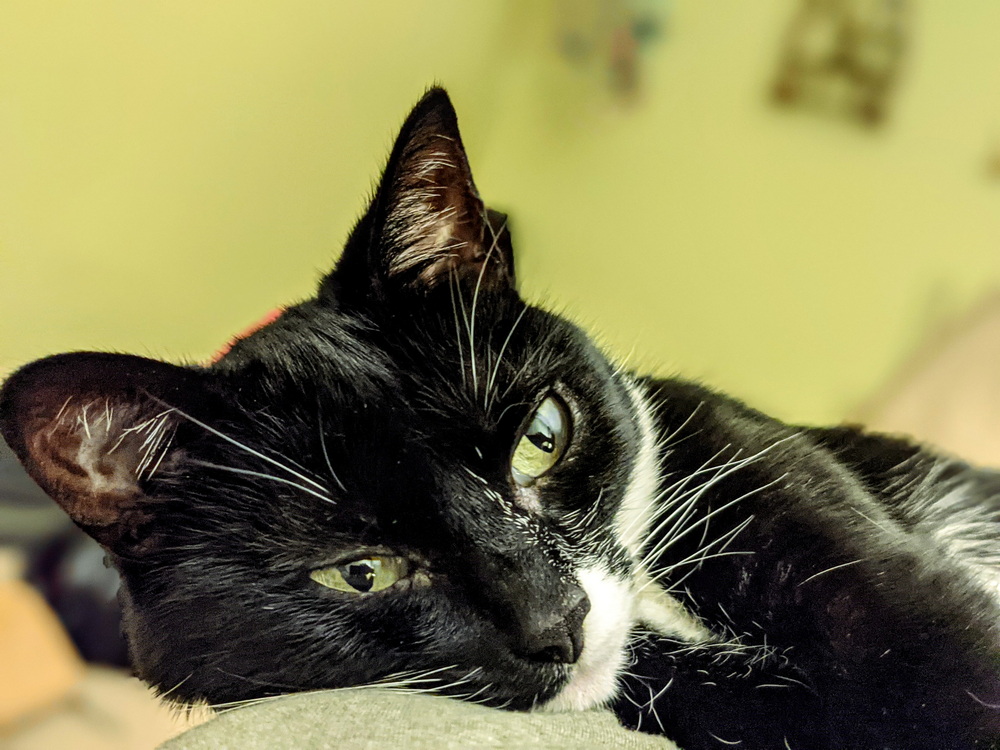 Luna and Jasper are our resident Pooch Patrol shop kitties.
Luna, our little ninja tuxedo cat, is rarely seen by our client's dogs since she prefers quiet spaces. Most of the time, she can be found relaxing and snoozing in our bedroom basement.
We recently adopted a sweet and very talkative ginger kitty who we call JazzPantz. He came from a nonprofit, Pixie Project, and is about a year old. Jasper follows Luna everywhere and makes her play with him all the time. They're pals furever!
Services provided:
Pooch Patrol YouTube Videos
Want a trustworthy and loving petcare professional to take care of your kitty?