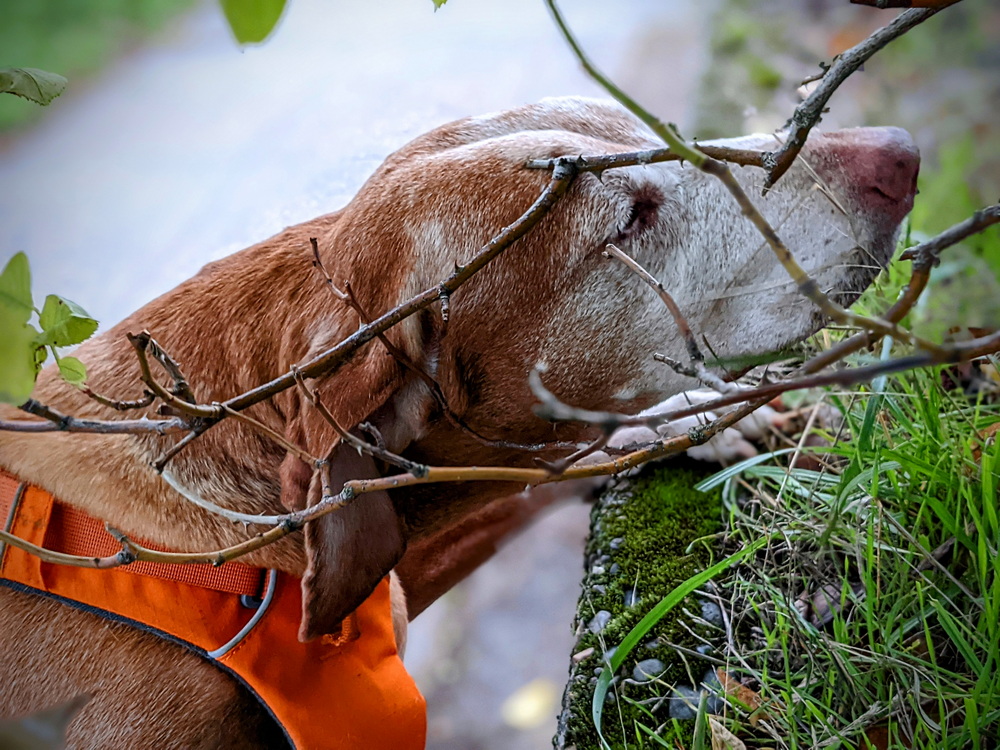 Lucky Loki is a beautiful senior gal who was rescued by her mom from an illegal breeder in California.
While this sweet 14-year-old pooch has a tough past, she's always happy and excited to see me for our daily walks together. Her favorite things are to bring plush toys and sniffs everything while exploring the neighborhood.
The owners tried clipping her long nails but it was difficult because she's very muscular. Loki stayed overnight for a week at Pooch Patrol resort, so I took her to Robin's Nest Pet Grooming and we got it done. Now, she's got some pep while we're on our walks.
I love this girl so much and glad her mom rescued her (and other dogs at the breeder). Lucky Loki has a new lease on life and I look forward to being her ongoing walking pal. Day, night, in the rain, or snow - we're doing it.
Services provided:
Dog Boarding: Overnight
Dog Walking: 30-minutes
Pooch Patrol YouTube Videos
Need a calm, caring, and patient pet sitter for your pooch?