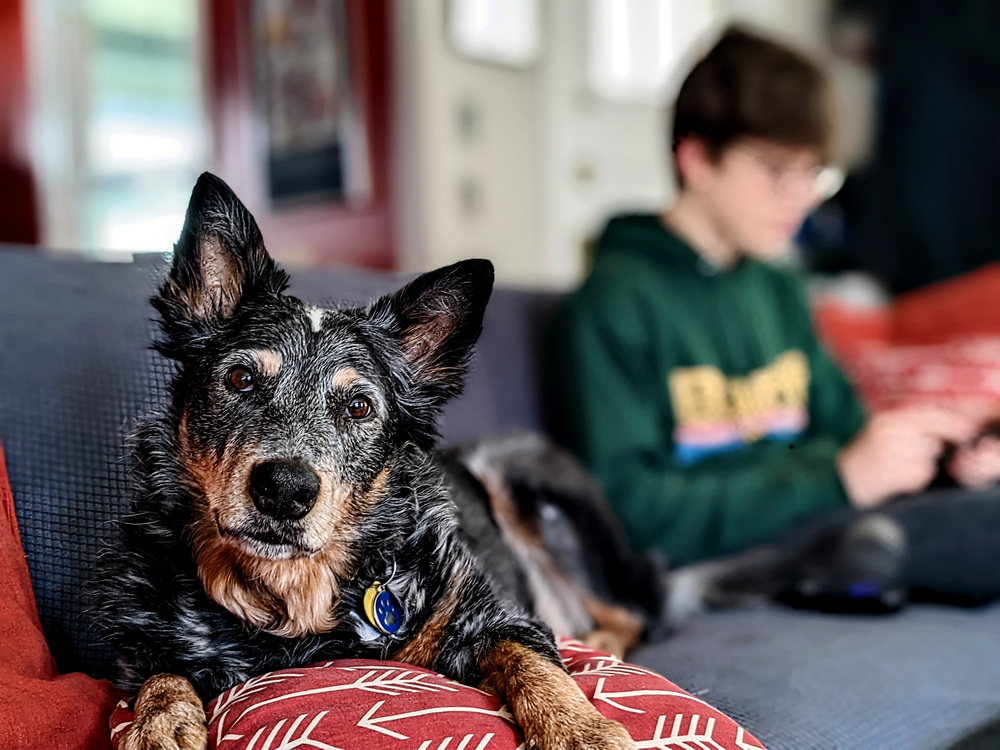 Kora has so much personality and lives her life to the fullest.
For a senior Blue Heeler, this gal is still sharp and a great listener when you talk to her. Kora hangs out with us while her pawparents travel and take care of personal things. 
She loves chasing our ChuckIt balls and rubber frisbee no matter how hot or cold it is outside. To keep her mentally stimulated, she knows all of our dog walking safety commands.
Kora's also on our Pooch Chill pet wellness which helps reduce her general anxiety with other dogs, delivery drivers, and loud noises on walks.
Services provided:
Dog Boarding: Overnight
Dog Boarding: Full Day
Doggy Daycare
Pooch Patrol YouTube Videos
Need a calm, caring, and patient pet sitter for your pooch?