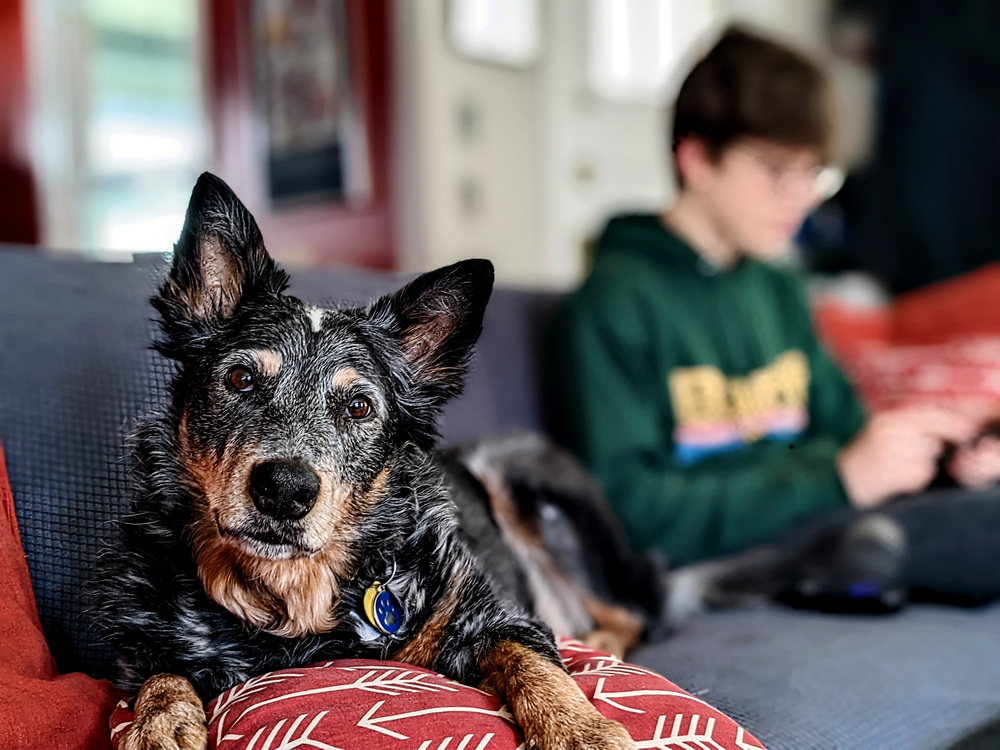 Kora has so much personality and lives her life to the fullest.
For an 12-year-old Blue Heeler, this senior is wicked sharp and listens very intently when you talk to her. Kora hung out with us for three weeks while her pawparents made upgrades to their home. 
To keep her mentally stimulated, I taught her touch, look at me, and eyes commands. These are for focusing and check-ins when she's feeling anxious. I also rewarded her with tasty hot dogs and Tillamook cheddar bites before went on walks. She also learned all of my dog walking safety commands.
She had a blast chasing our Kong rubber frisbee, ChuckIt balls, and playing tug-a-war with another Kong rope toy.
The whole Pooch Patrol pack absolutely loved having her extended stay with us!
Services provided:
Dog Boarding: Full Day
Doggy Daycare Adventure: 3 Hours
Pooch Patrol YouTube Videos
Need a calm, caring, and patient pet sitter for your pooch?