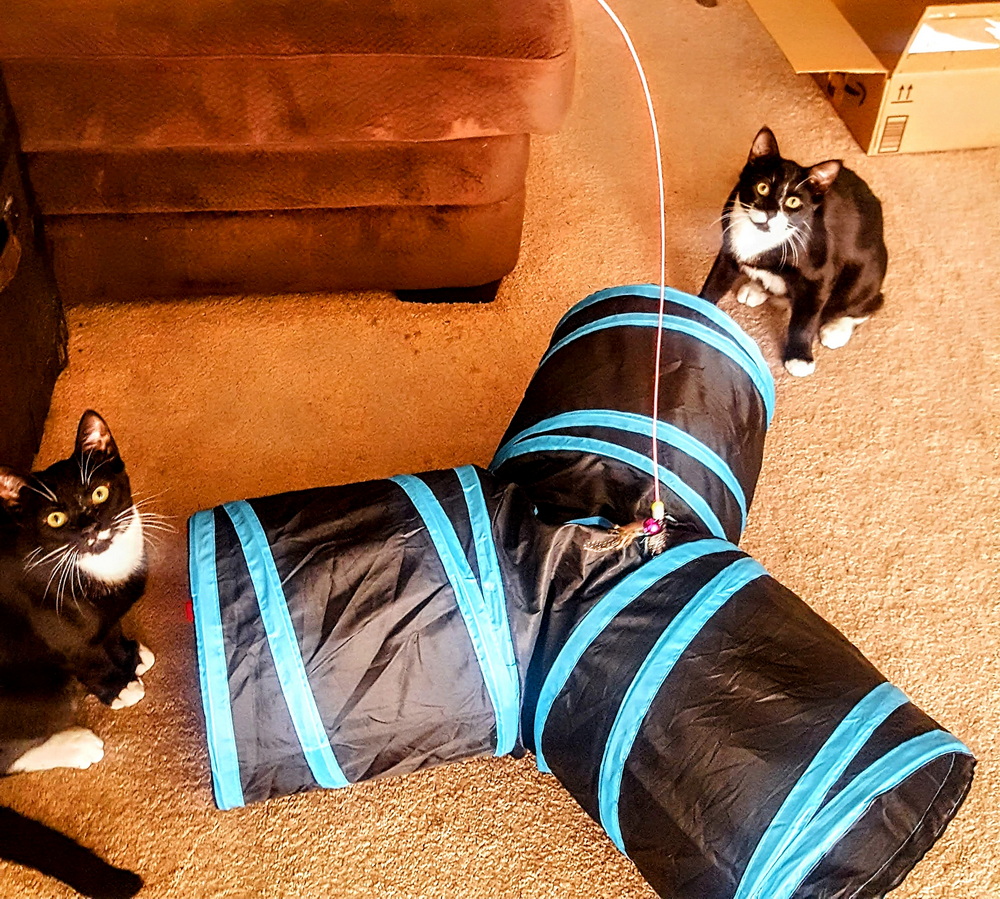 Tuxedo cats like Johnny & Glenn are super intelligent and a very curious breed of feline that loves to play.
These two fluff monsters are all about playing in tunnels and wand toys when the Pooch Patrol pack arrives. Their pawparent likes to take vacations and that's when we fill in with our drop-in cat visit service to get all of their adorable feline energy out.
Services provided:
Cat Drop-In Visit: 30-minutes
Want a trustworthy and loving petcare professional to take care of your kitty?