Australian Cattle Dog, 3 yrs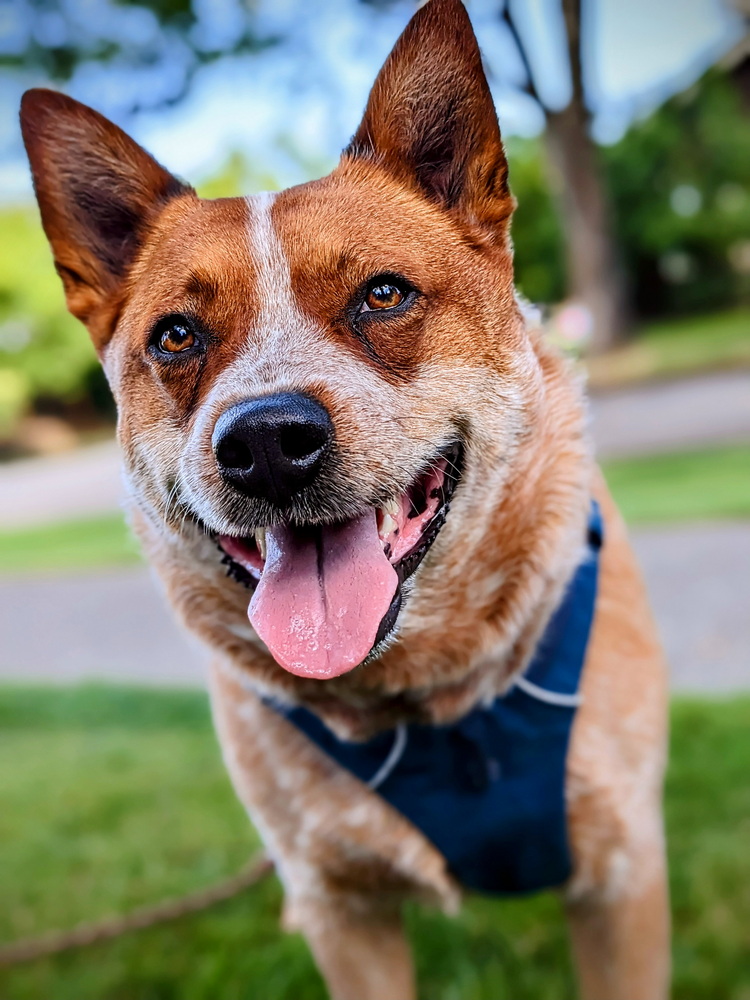 This lil' marshmallow of joy is such a ham.
It was Hank's first time boarding with us at Pooch Patrol resort while his pawparents enjoyed a relaxing weekend getaway at the coast.
Hank did a fantastic job hanging out, having fun, and communicating his needs. We went on long early morning walks so he could meet the neighborhood chickens and work on some training.
He's a super smart working breed so learning my dog walking safety commands kept Hank busy and safe. They also helped improve his listening and attention skills, especially at night.
We look forward to future stays with his sweet and playful boy.
Services provided:
Pooch Patrol YouTube Videos
Need a calm, caring, and patient pet sitter for your pooch?