Longhair mix, 12 yrs | Longhair Tuxedo, 4 yrs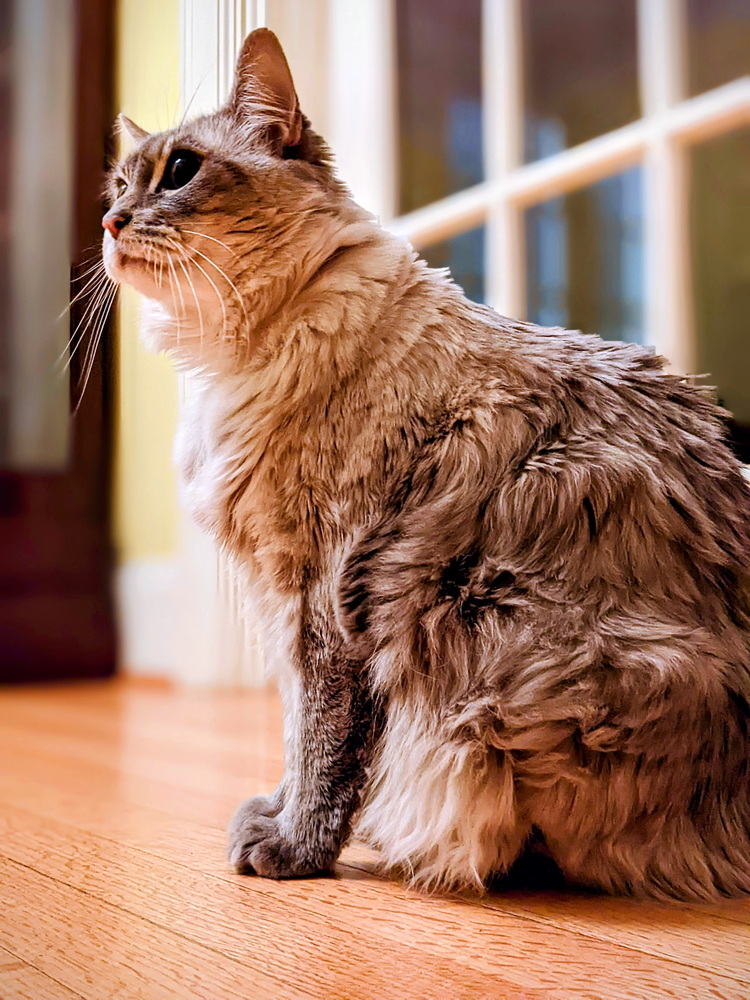 These two kitties are so full of fluff.
I spent a few days dropping in and hanging out with these two absolutely charming felines. Franny was pretty shy at first but she quickly warmed up to me and allowed her photo to be taken.
Pete was the opposite where upon my arrival was super chatty. He was always ready to be fed so you could admire his zoomie skills. They both have gorgeous and expressive coats so I made sure to give them lots of pets while their owners were traveling to visit their families.
Special thanks to Wendy Works for hooking me up with the visits. It was so much fun 😎 and glad to help out.
Services provided:
Cat Drop-In Visit: 30-minutes
Pooch Patrol YouTube Videos
Want a trustworthy and loving petcare professional to take care of your kitty?