Domestic shorthair, 12 yrs | Black shorthair, 16 yrs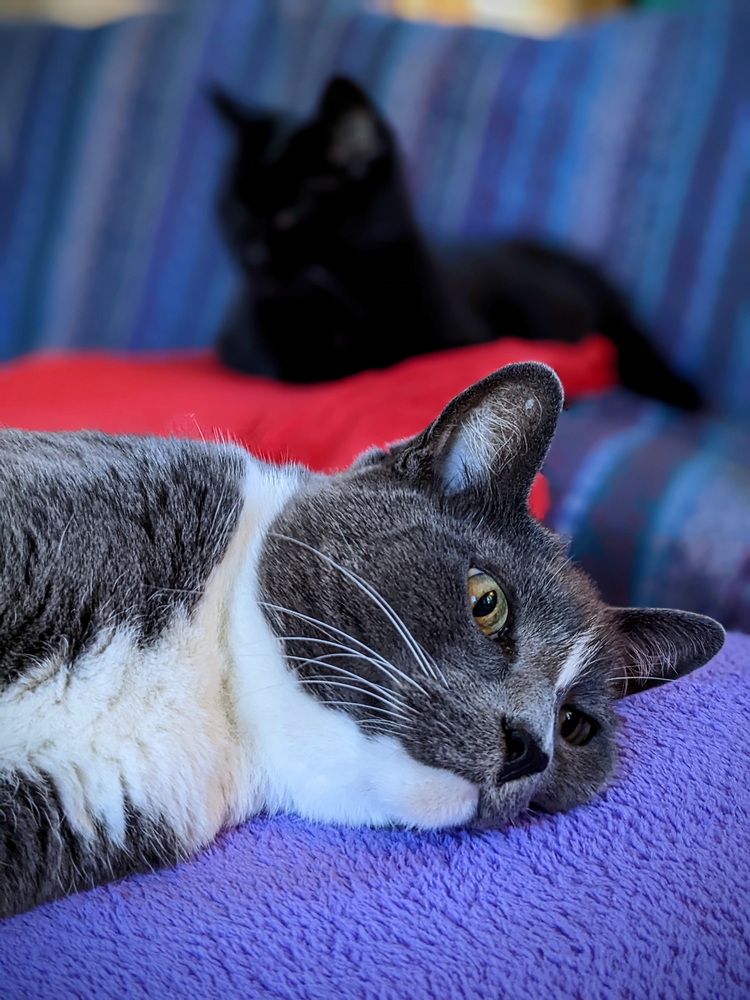 Senior kitties are the best companions to have in your life.
Franklin and Charlie are a pair of deluxe cuteness. Franklin's coat is so ultrasoft that you could mistake her for a bunny. She really loves chin and cheek scratches. Leave your backpack open and she'll keep it warm too.
Charlie, the super senior at 16-years-old, just can't get enough of your lap. He likes it when you watch a movie and give him all the attention he deserves.
I dropped in so their pawparents could head out to the coast for a relaxing day in the sunshine and not worry about their pets. The owners give them a home made blend of raw chicken, chicken liver, and supplements. They are in fantastic health for their ages and it shows 🧡
Services provided:
Cat Drop-In Visit: 30-minutes
Pooch Patrol YouTube Videos
Want a trustworthy and loving petcare professional to take care of your kitty?