Domestic Shorthair Tabby, 4 yrs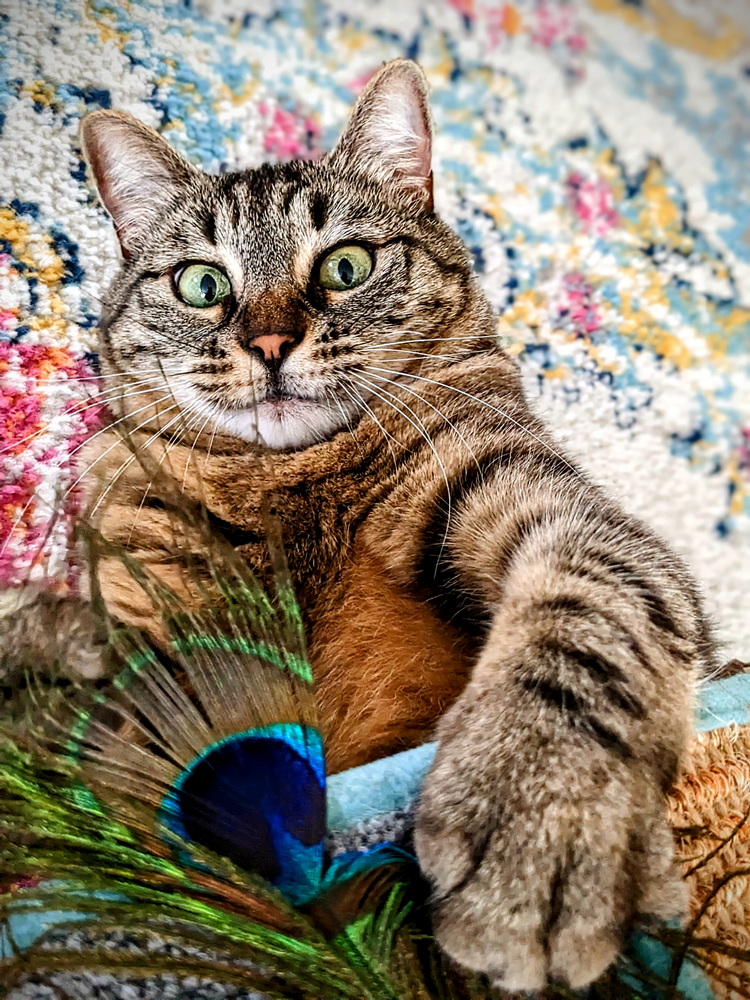 This lil' bundle of deluxe cuteness is always in the present moment.
Button is a rescue from Meow Village and this is her fourth and forever home with her pawparents. She originally was abandoned by her first owner who moved into a care center.
Her past is unknown and she can be anxious around new people. Once Button lets you into her world, she's super affectionate, very playful, and gives lots of lap snuggles.
Her fave toys are a peacock feather wand, laser pointer, and my backpack. She is really great at communicating her needs with her tail so you know when it's time to give some space and a break.
We're so happy to welcome her into the Pooch Patrol family and can't wait for more hang out and TLC sessions with this super soft kitty.
Services provided:
Cat Drop-In Visit: 30-minutes
Pooch Patrol YouTube Videos
Want a trustworthy and loving petcare professional to take care of your kitty?