Chocolate Labrador Retriever, 5 yrs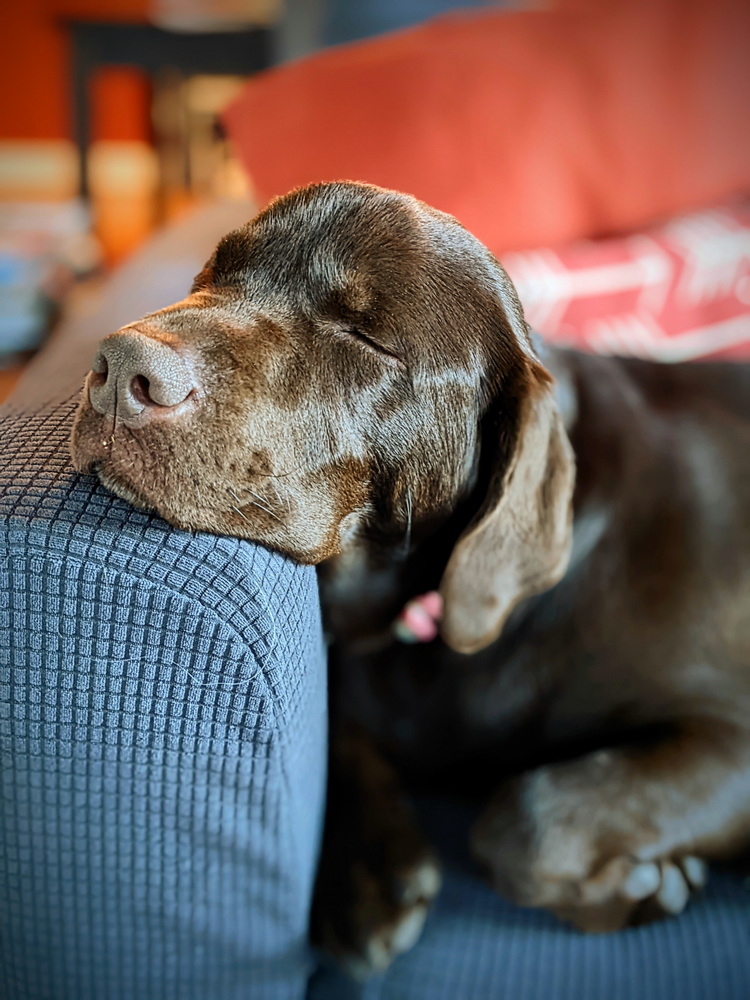 This bright lab has the sweetest personality - just like milk chocolate.
This was Bailey's first time (ever) being boarded while her parents went on vacation at the Grand Canyon. She's very well-known on her street and loves meeting everyone and their pups. In a way, it was a break for her too.
During her stay, the whole Pooch Patrol pack kept her very busy and happy. Every day, she had a blast chasing balls and catching her favorite frisbee. We also went on a four mile hike.
I took her on long one-hour walks and we explored four different parts of our neighborhood. The first night, she quickly learned all of my walking commands and "touch" with her nose. To keep her mind stimulated, we also had her seek treats around the resort.
We'll be seeing her again in May and we'll be ready for this super smart lab's face licks and snuggles.
Services provided:
Pooch Patrol YouTube Videos
Need a calm, caring, and patient pet sitter for your pooch?