American Pit Bull Terrier, 1 yr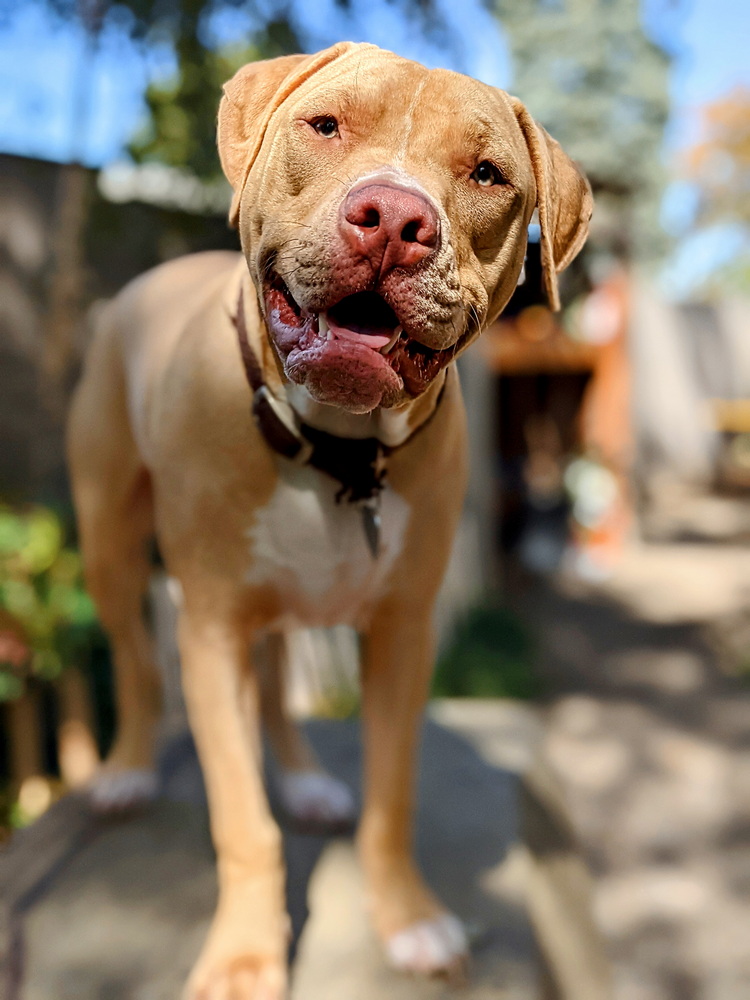 This handsome boy is Washburn, a 1-year-old puppy who's a very loving American Pit Bull Terrier.
He and his big great dane sister, Abbie, are one of my regular Drop-In Visit clients. Wash is such the sweetest boy when I arrive, always wanting lots of back pets. The best part is when he tries to lay all 50 lbs of muscle on my lap. Like his sis, he enjoys walks and a good game of tug-a-war.
Services provided:
Dog Drop-In Visit: 60-minutes
We're dog parents with high expectations and over-the-top involvement with our pups. It comes from apartment-living downtown for many years where inside structure and very controlled outside time were paramount—and from dogs with some special needs. Not much has changed now that we have a house and yard. So, meeting Chuck was the most incredible bit of chance to accommodate our evolving doggy-care! This man has absolutely every quality a discerning, concerned dog parent wants.

He's professional, he's kind, he's qualified, he's knowledgeable and intelligent, and, he's very caring/loving. Watching him with my Dane at our first meeting exemplified it all—he took to Abbie as naturally as if he'd know her for years. Moreover, she took to him instantly! I cannot tell you how comforting it is for us to know Chuck is in charge. We adore him and will use his services for years!
ADORABLE ABBIE & WONDERFUL WASH
Need a calm, caring, and patient pet sitter for your pooch?