German Shepherd, Malamute & Husky mix, 2 yrs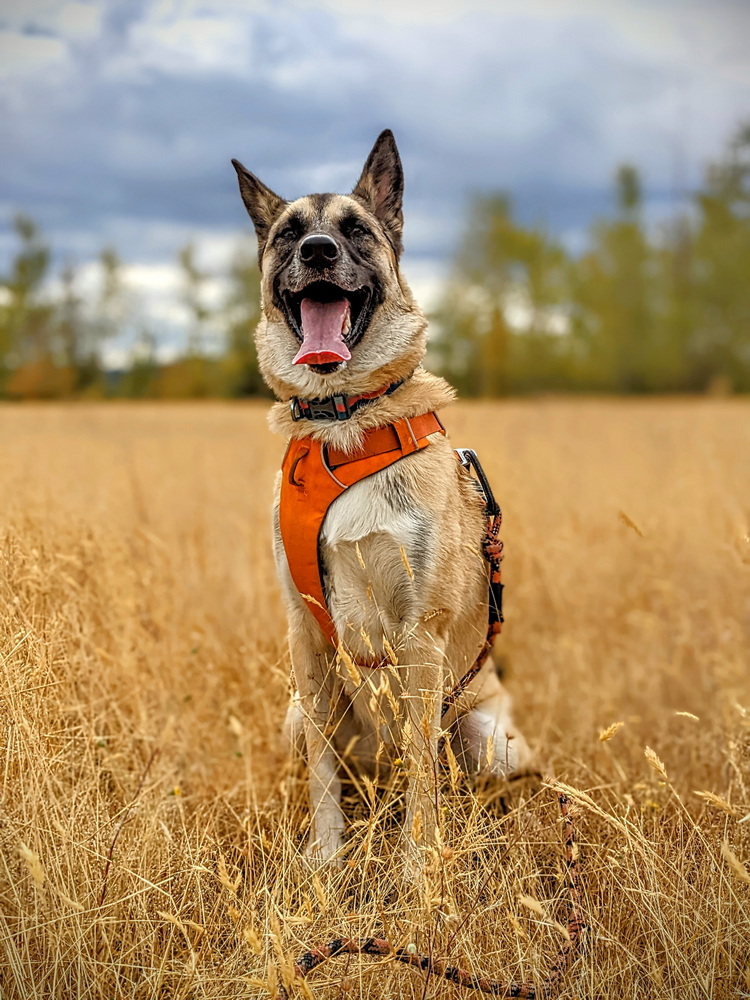 This girl is high intelligence, high energy, and super sass.
Shila is a 2-year-old rescue from a remote village in Alaska and has been hanging out with us while her pawmom cares for people at the hospital.
She's a German Shepherd, Malamute, and Husky mix so I keep her mentally stimulated with my dog walking safety commands. Whether it's chasing our ChuckIt and Nylabone balls, tug with a rope top, or mountain hikes - I keep her very busy. 
When she's anxious or unsure about situations, she'll let you know. I give her extra space and TLC to help to push through new challenges.
Receiving face licks means she trusts you. Mornings are the best when Shila gets into full derp and crazy mode 🥳
Services provided:
Pooch Patrol YouTube Videos
Need a calm, caring, and patient pet sitter for your pooch?