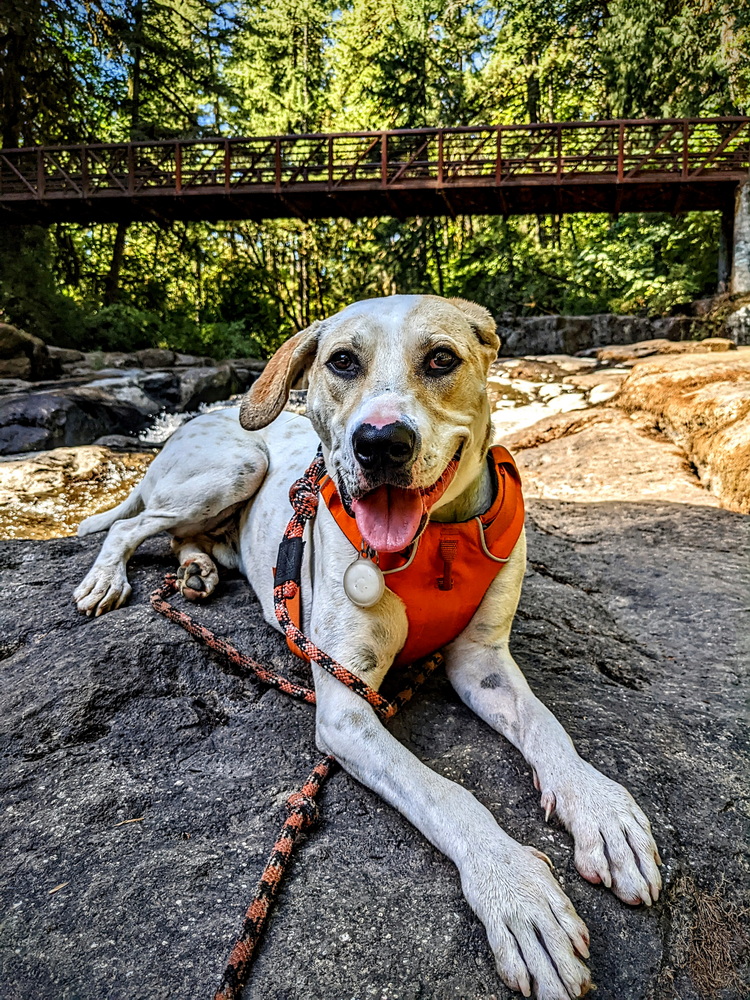 It's always a joy to hang out with this curious and adventurous pooch.
Reggie is a rescue from Baja, California and not much is known about his past. He's a very active and affectionate pup who loves to give face licks and hugs when he's happy.
This Hound mix prefers long forest hikes and very fascinated by streams, waterfalls, and lakes. The movement gets him excited and curious. It's so fun to watch! He also enjoys our neighborhood walks to visit the chickens. 
He's got all of my dog walking safety commands down and they've boosted his confidence. We're having a blast on our journeys together and love seeing him growing.
Services provided:
Dog Boarding: Overnight
Dog Boarding: Full Day
Doggy Daycare Adventure
Pooch Chill CBD:
Pooch Patrol YouTube Videos
Need a calm, caring, and patient pet sitter for your pooch?