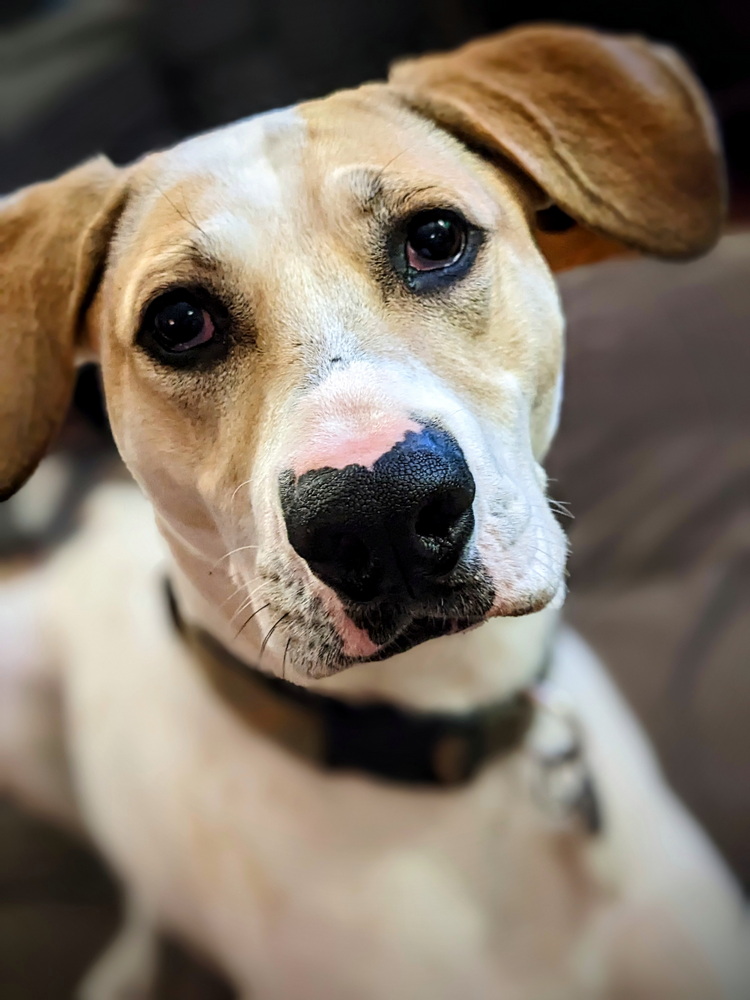 It's always a joy to hang out this super happy Hound mix pooch.
Reggie is a rescue from Baja, California and not much is known about his past. He's a very active and affectionate pup who loves to give face licks and hugs when he's happy.
We see him regularly for full day boarding so his pawparents can focus on getting work done, gardening projects, and personal errands.
Reggie goes bonkers over his special ChuckIt ball - hiding it in a blanket, chasing it, and gnawing on it until he falls asleep. Neighborhood walks to visit the chickens are also high on his list of perks at our resort.
We love Reggie's heart shaped nose, don't you?
Services provided:
Dog Boarding: Overnight
Dog Boarding: Full Day
Doggy Daycare
Pooch Patrol YouTube Videos
Need a calm, caring, and patient pet sitter for your pooch?