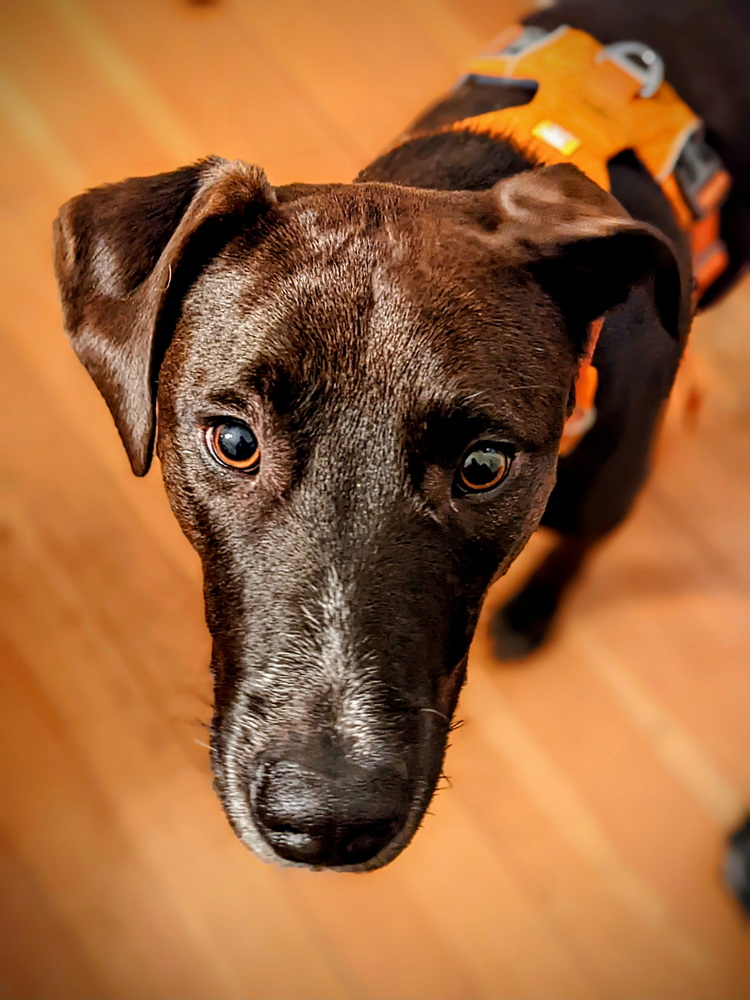 This sweet Pointer mix loves deluxe sniffaris in his hood at night.
Pancho is a rescue from Oregon Human Society and not much is known about his past. He's a super sweet and very energetic pointer mix that loves walks.
His pawparents work late at night so I keep him busy on the weekend exploring new parts of his neighborhood. Pancho is a fantastic listener so my dog walking safety commands are keeping him mentally sharp and busy.
When I arrive, he always greets me with tons of face licks. I give him extra play sessions before I leave this happy boi 🧡
Services provided:
Dog Walking & Training: 45-minutes
Pooch Patrol YouTube Videos
Need a calm, caring, and patient pet sitter for your pooch?