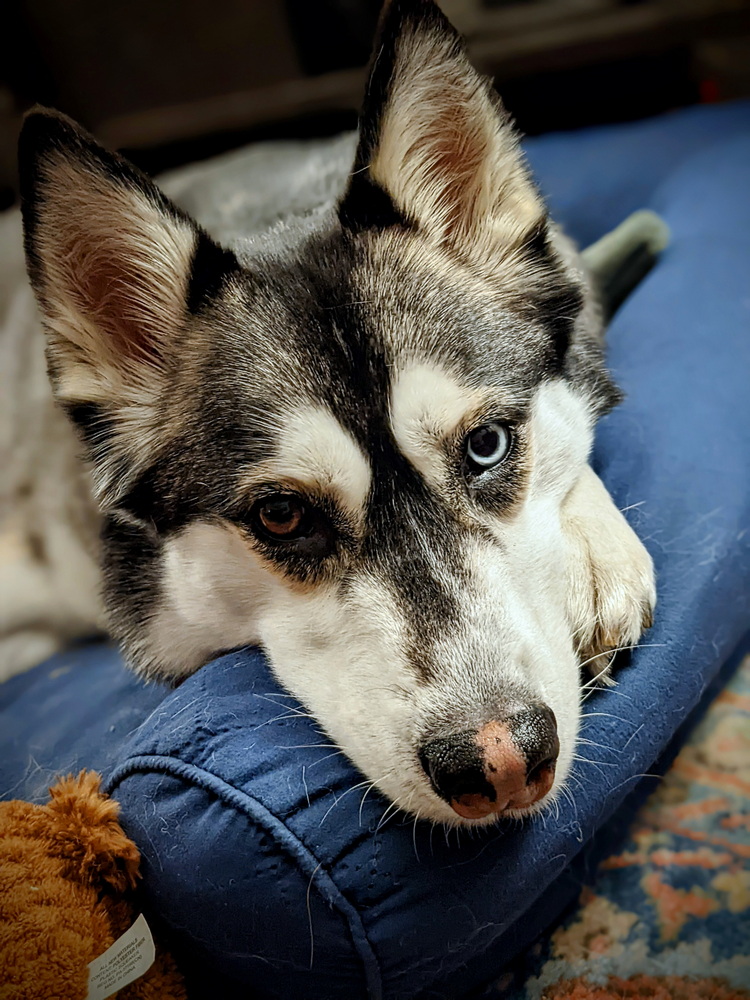 This seven-year-old canine is one of the sweetest Huskies 💖 I've ever met.
Paige was found in Fresno, CA, and rescued by Family Dog New Life, a no-kill shelter based in Oregon. Not much is known about her past but with a very charismatic personality, this girl has a bright future.
This was her first time at Pooch Patrol resort overnight so her mom could travel to Hawaii. We quickly learned that loud noises make Paige anxious during the day and she doesn't like other dogs.
So we went on late-night walks when it was calmer outside. Paige already had a set of commands and learned my walking ones. This helped her feel confident and safe together. She also met my kitty, Jasper, and got along well.
My training treats, peanut butter-filled Kongs, and veggie pig ear chews also helped ease her anxieties. We can't wait to have this precious gal back!
Services provided:
Pooch Patrol YouTube Videos
Need a calm, caring, and patient pet sitter for your pooch?