Pitbull, Hound, Bulldog mix, 1 yr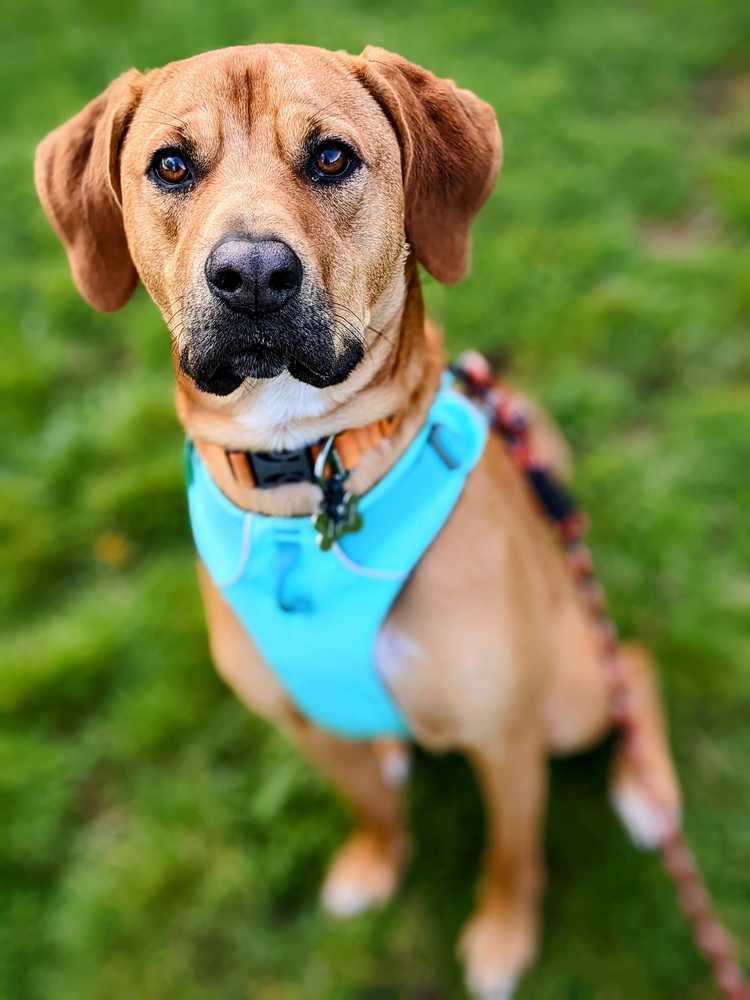 Max is a young, sweet, and highly adventurous rescue from Texas.
He can be cautious about new people but he let his guard down with me very luckily. Max also enjoyed snuggling on the couch with the Pooch Patrol boys and watching movies. 
To help with some socialization skills, I paired him with Elle, another young and highly active client for a playdate. They enjoyed chasing and lightly wrestling each other.
We took him on an seven mile hike in the snow at Wildcat Mountain during his stay at our resort. Max absolutely loved being outdoors in nature and was clearly in his element. We look forward to more treks with this energetic boy.
Services provided:
Pooch Patrol YouTube Videos
Need a calm, caring, and patient pet sitter for your pooch?