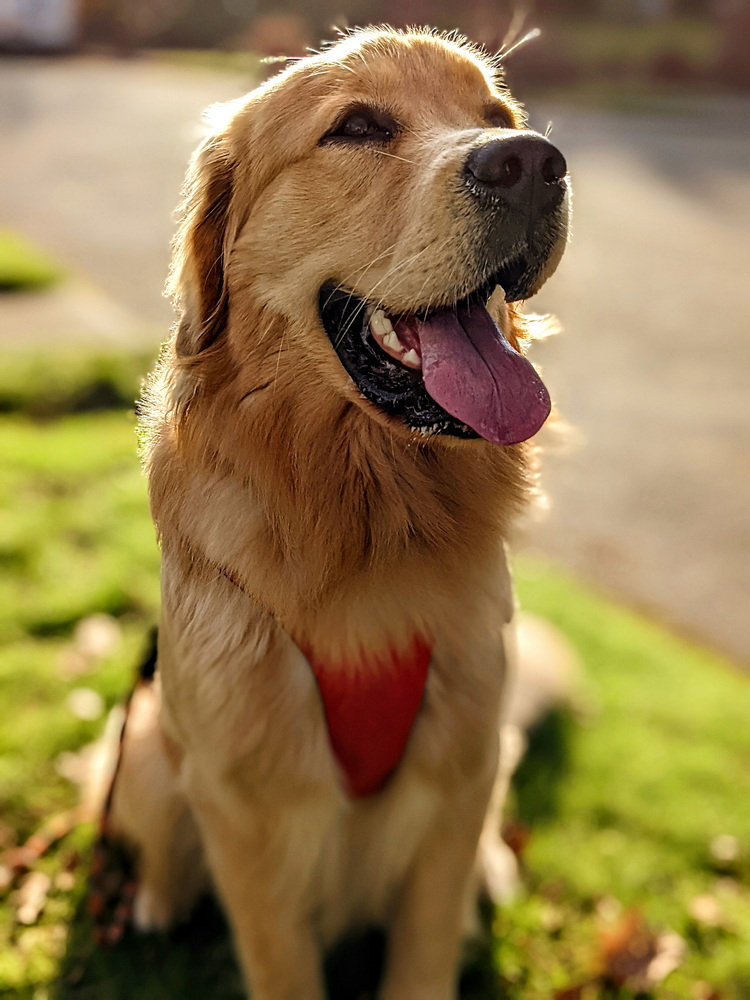 Laddoo is a smart, sweet, and very energetic young pooch.
For about five months, I helped this pup to be a calm and more focused walking partner with his pawparents.
He's an excellent listener and has learned all of my dog walking commands so we're safe on walks. Laddoo has made a ton of progress in a short time. We started with 60-minute walks and then three-hour doggy daycare. After that, he stayed for his first time full day boarding with us.
Now, we're giving his parents a longer break with overnight boarding over several days at Pooch Patrol Resort. So proud of this boy!
Services provided:
Dog Boarding: Overnight
Dog Boarding: Full Day
Doggy Daycare Adventure
Dog Walking: 60-minutes
Pooch Patrol YouTube Videos
Chuck has been caring for our high-energy Golden Retriever pup, Laddoo, for over five months now. During this time, we've built a trusting relationship with him. Our boy is like family to us and we never have to worry while he's hanging out with Chuck and the Pooch Patrol pack family.

Since Chuck has been training him, Laddoo has become a much better listener and a confident walker. We started with just having him walk Laddoo. Over time, we have availed all his services - daycare and overnight boarding too! To his credit, he has never been pushy or insistent. Instead, he genuinely cares for his clients and does what's best for them. He is a great communicator too. We're so happy to have found him!

Need a calm, caring, and patient pet sitter for your pooch?