American Staffordshire Terrier mix, 11 yrs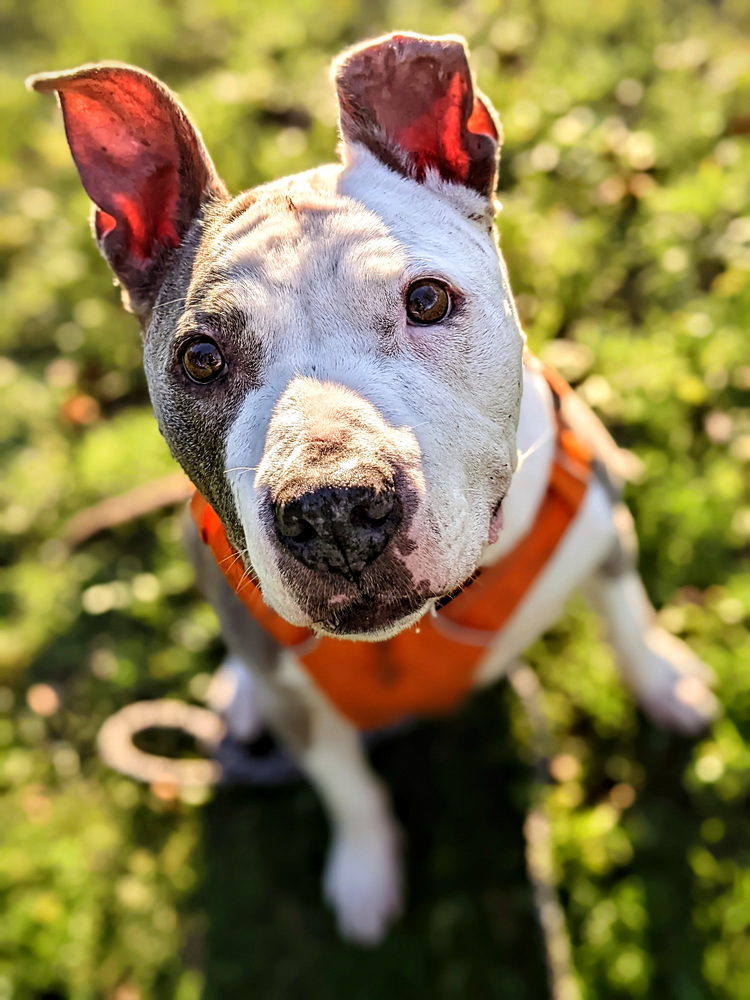 This sweet and engergetic senior girl is a wild stallion when it comes to her walks.
For five months, I walked with Katrina, who absolutely went bonkers when I arrived. For a senior gal, she has a ton of energy. This girl would always full on sprint run the first half of our session!
She's prefers routine so we would usually go on her favorite route but I always mixed it up to keep her mind stimulated. I trained her look at me, wait, cross, cross gentle, gentle, come, let's go, and leave it commands. She manages her reactivity with other dogs very well now.
When we would get home, Katrina always enjoyed high-value training treats and Whimzee veggie pig ears for her hard work. I adored hanging out with this highly energetic senior pooch and hope to see her for dog boarding at the resort soon.
Services provided:
Pooch Patrol YouTube Videos
Need a calm, caring, and patient pet sitter for your pooch?