Pembroke Welsh Corgi, 8 yrs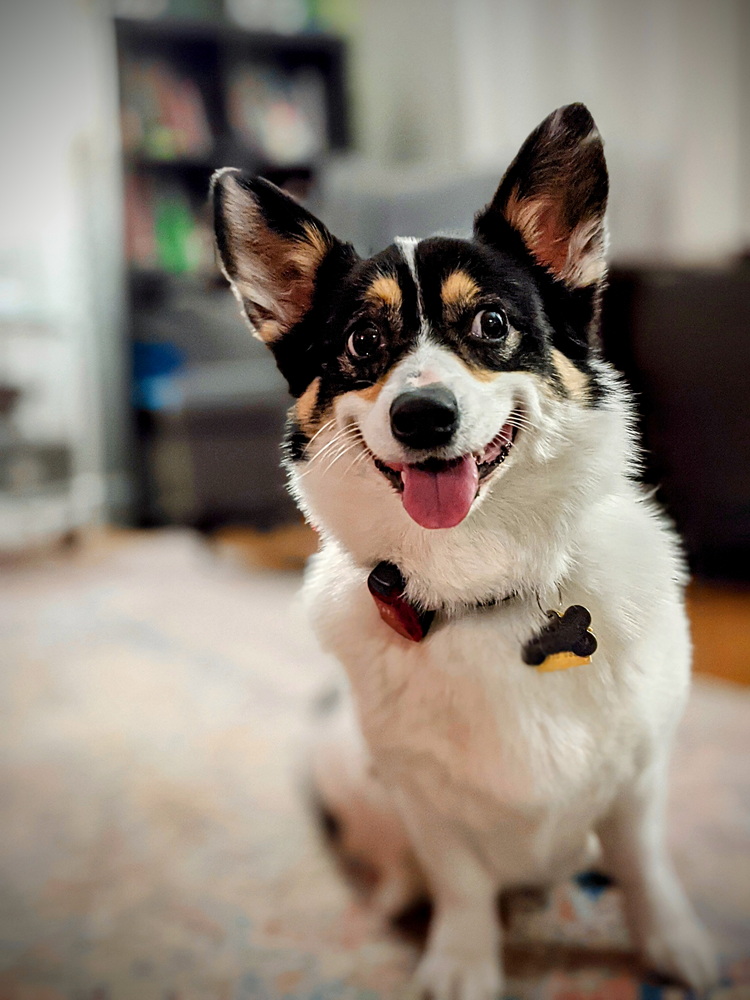 Like her name, this corgi has a very colorful and charming personality.
The Pooch Patrol pack was lucky to have Iris stay with us for a week while her pawparents visited their family in California. I knew when I met her, she was a keeper - very friendly, excited, and a great listener.
During her stay, we went on long walking adventures together in the sun and rain. She quickly learned my look at me/eyes, wait, and cross commands. Also had fun ones from her owners: high-five, shake, spin, and rollover.
Iris was quite the protector of the resort. To help calm her nerves, we gave her our Kong toy filled with peanut butter. It really helped ease her anxiety. She got tons of snuggles and play in with the whole pack. This little blossom is always welcome back and we might keep her furever 🐶  
Services provided:
Pooch Patrol YouTube Videos
Need a calm, caring, and patient pet sitter for your pooch?