Australian Cattle Dog, 2 yrs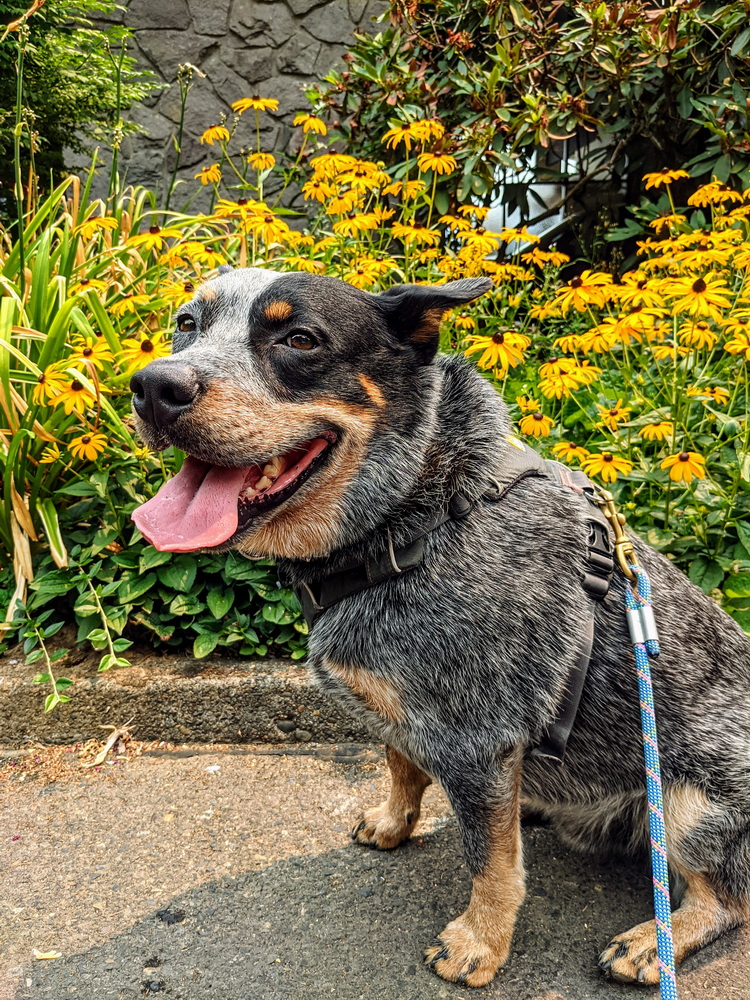 When I met Django's mom, she really needed walker who could help her anxious boy calm down around other dogs.
Django is an Australian cattle dog that has such a great temperament. He doesn't bark or pull and always looks back and checks in to make sure he's doing a good job.
This pooch loves being outdoors and hiking in the woods. He achieved so much in a short time with positive reinforcement training. Django can pass closely next to other dogs and has leaned to ignore them using the "leave it" command. So proud of this working boy!
Services provided:
I'm a little reluctant to write this review. Not because Chuck doesn't deserve the 5 star rating that I gave him, but because I hate to share him. Chuck deserves 6 stars! My oversized Australian Cattle Dog is not an easy boy to walk and he can be quite leash reactive.

This did not deter Chuck who won Django over in the first walk. Chuck has walked Django at least 10 times and always with a firm and caring hand. Django seems like a different dog when he's clipped to Chuck's waist. Django and I are super lucky to have found Chuck and you will be too!
Need a calm, caring, and patient pet sitter for your pooch?