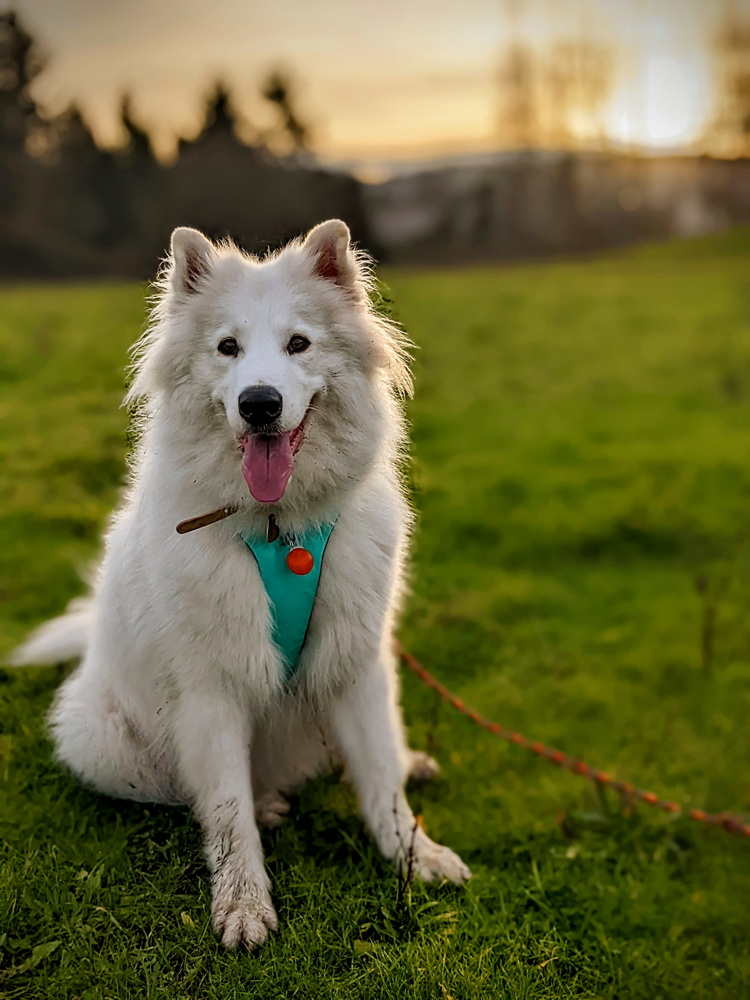 There's always a smile on this boy's face 🐶 because he's happy about life.
Bucky is a happy pooch who enjoys long walks, ball chasing, and belly rubs. It was his pawmom's first time leaving her boy at someone else's house for a week. The whole Pooch Patrol pack pitched in so she could relax, visit family, and have fun at Disneyland.
This fluffbomb knew a ton of commands so I focused on fun ones like touch, shake, and taught him spin. Bucky also learned my walking commands: look at me, wait, cross, cross gentle, leave it, let's go, and come on in one day. He's a great listener and crazy intelligent.
During his stay, I took him on adventures at dog parks so he could socialize with others and get his energy out. He also met and played with one of my regular daycare clients, Elle. To help with this boy's anxiety, I gave him Whimzees veggie pig ear chews daily. We had a blast with this super energetic boy!
Services provided:
Pooch Patrol YouTube Videos
Need a calm, caring, and patient pet sitter for your pooch?