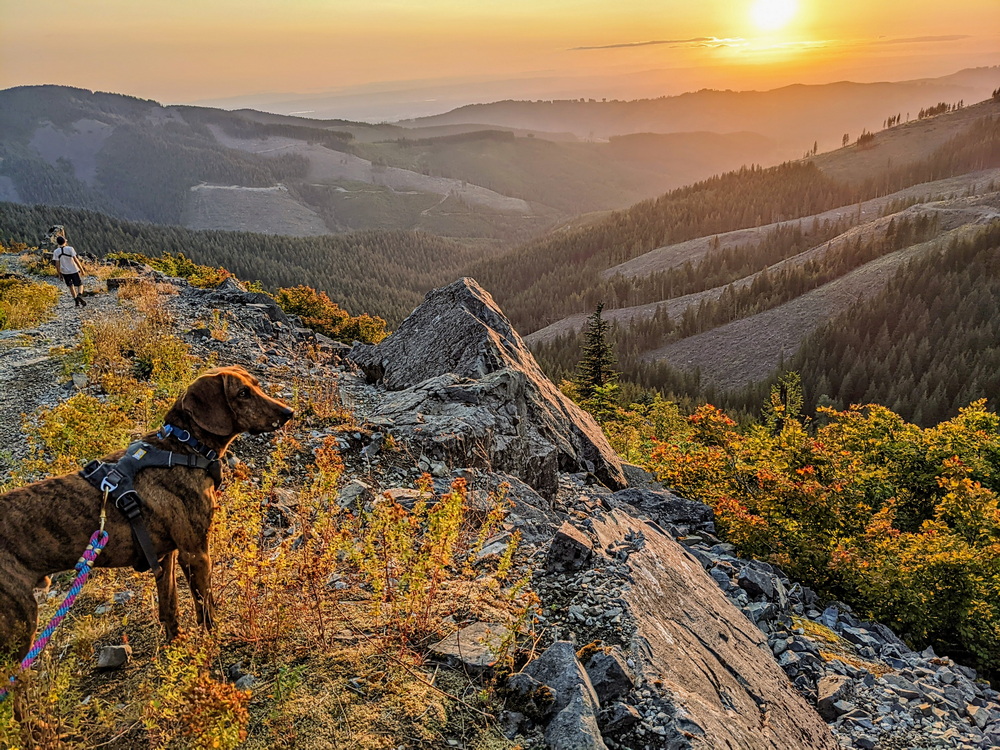 Boomer is a dog boarding client who I absolutely adore. He's a talker but that's what makes this 4-year-old Plott Hound so fantastic.
He's a rescue dog with a tough previous life so he really benefits from positive reinforcement, encouragement, and love. Because this dog is literally all muscle, I always use my Ruffwear harness with the back-clip to help keep him feeling safe, secure, and happy. He loves walking at night and that's when the inner hound zoomies come out.
On Boom's last visit in the summer, we ventured together on an epic five-mile hike to Silver Star mountain. He did such a great job pulling me up the 1000' incline. The cutest part was on our descent where I kept slipping. Boom kept glancing back at me to make sure I was OK. Plott hounds are very caring and aware dogs. Looking forward to our next extended stay with this happy hound!
Services provided:
Pooch Patrol YouTube Videos
Chuck is amazing and so attentive! Boom loved hanging out with someone who was so on it. He went on hikes and long walks and got to play with other doggos. Boom also turned into a model. He'll be back when needed! Thanks so much, Chuck!
Need a calm, caring, and patient pet sitter for your pooch?