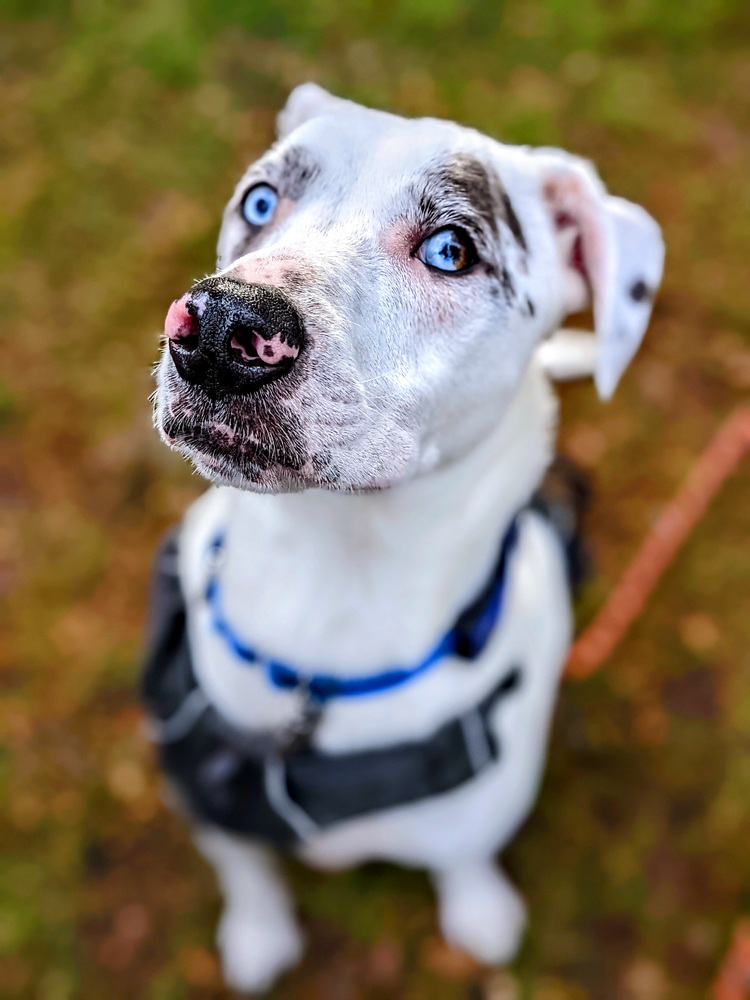 Awesome Ash was born deaf but nothing stops this pooch from living a happy life.
This 3-year-old Catahoula Cur mix was rescued by his pawmom, who's been training him every day and it shows. You would never know Ash has a disability. He loves sniffing and exploring new paths in his neighborhood.
To help reduce his anxiety, I recommended the owner switch to using a Ruffwear front-range harness. It has built-in padding and provides subtle pressure on the chest and back - helping your pooch to relax.
Ash became a very confident leader our walks in front in a short time. To train him and keep him safe, I used his owner's hand gestures and tugs on the leash for directional commands. So proud of this courageous boy!
Services provided:
Pooch Patrol YouTube Videos
Need a calm, caring, and patient pet sitter for your pooch?